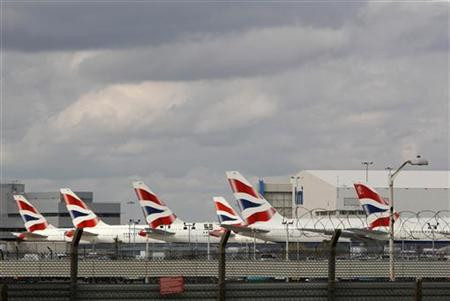 British Airways has gained another last minute victory over Unite after the airline successfully won a High Court injunction preventing a series of strikes by cabin crew workers.
The first of four five day strikes was due to begin at midnight tonight, following strikes earlier this year.
BA cabin crew workers were originally protesting against cost-cutting measures imposed by the airline, which last year made a record loss of £401 million. BA chief Willie Walsh made it clear before the earlier strikes that strikers would lose their travel perks.
The restoration of travel concessions to striking workers has also become an issue for Unite union.
Today's injunction was granted by Mr Justice Combe, who agreed that Unite had not followed rules when contacting its members with information about the results of the strike ballot.
BA also won an injunction against proposed strikes before Christmas after it emerged that some of those who voted in the strike ballot no longer worked at BA.
Unite has said that it would appeal against a successful injunction.
BA has said that it was "delighted for our customers".