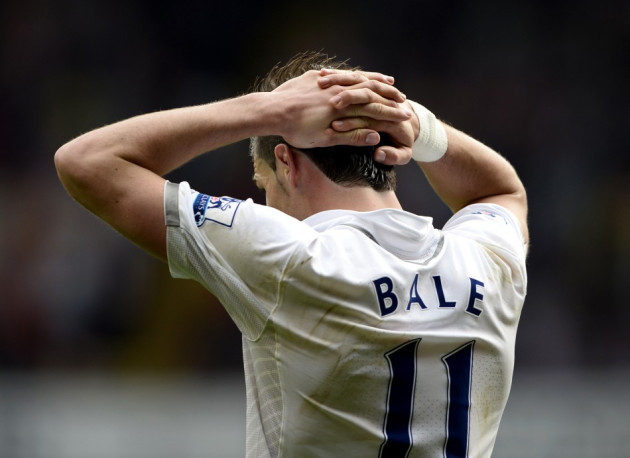 Unless a club is spinning a public relations web having attained the services of outer-Mongolia's latest protégé, links between the Premier League and the title of the best league in the world are as regularly spouted as they are true.
Perhaps because, as it goes, no-one cares. Unless you count the Champions League, there is no visible financial prize, nor silverware for a division which proves to be the finest exponent of professional football. Rarely does Europe's biggest club prize represent where the balance of power lies, more who the best team is that year. Novel isn't it?
If English football is defined by a bruising style of play and a passionate fan base (not least the lack of a winter break), Spain by its' fluidity and panache and Italy by a reputation for miserly defences and obsessive support, then at least from a general perspective, this is what players see when choosing their new clubs each summer.
Of course, pay packets and Champions League football are obvious attractions, but if you're divulging why English clubs could this summer lose the league's biggest three players and miss out on signing a raft of the continent's outstanding star players, then a wider context must be considered.
For three very separate reasons, Gareth Bale, Luis Suarez and Wayne Rooney are on the verge of leaving their respective clubs this summer.
Bale appears ready to bow to the preconception he must play abroad, away from Tottenham Hotspur, to fulfil his potential, Suarez's frustration with playing pantomime villain in the nation's press means he has come to the end of his tether at Liverpool while Rooney is no longer top dog at Manchester United.
You can compensate perhaps for how the trio's separate ambitions have fortuitously fallen in the same summer, but not for how the division is already struggling to attract new faces. Radamel Falcao, a long-term target for Chelsea, will join Monaco, Joao Moutinho, whom Tottenham came within minutes of signing last summer, has also moved to the principality.
Christian Eriksen, has Liverpool, Manchester City and Tottenham on his tails yet has only held definitive talks with Borussia Dortmund.
As with Bale, Suarez and Rooney, each will have his own individual motives for snubbing English football, but like the Premier League's much adulated trio, they represent not the exception, but the rule.
While the talent of Thierry Henry and Cristiano Ronaldo ultimately flourished in the Premier League, only Sergio Aguero and the now departed Robinho can be regarded among the players in the world's top bracket to have moved to English football's top division in the last decade.
Clubs will tell you that bringing in players at a cut price and developing them into world class players makes greater economic sense and improves supporter attachment over mimicking Real Madrid's Galactico pinching during the mid-noughties. But it's not like the Premier League's elite have held back on spending big money, rather they seem incapable of seducing those same enormous names.
Televisions companies are currently paying £3bn to show the Premier League; a truly astronomical figure. And what are they exactly paying for? A league with the best players in the world, or an exercise in near fraudulent marketing? The game's money men won't be fooled for long.