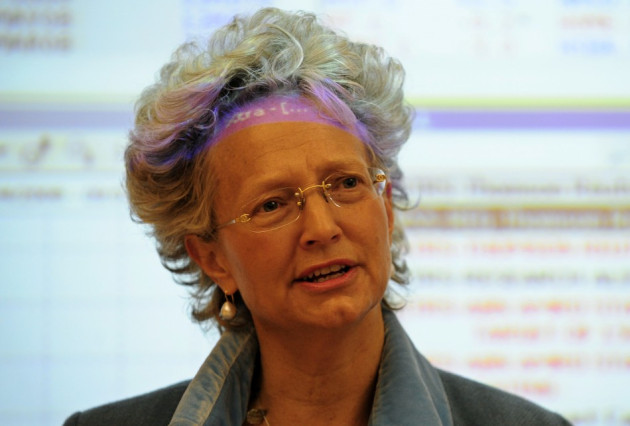 UK politicians have spoken of "serious concerns" over the Bank of England's appointment of former London Stock Exchange chief Clara Furse to its regulatory committee.
British lawmakers on the Treasury Committee said that her role as a non-executive director at Belgian bank Fortis during its purchase of a stake in rival ABN Amro resulted in disaster after Fortis was forced to seek a state bailout.
"The [Treasury] Committee expressed serious concerns about the appointment of Dame Clara Furse [on the BoE's Financial Policy Committee]," MPs said in their report.
The Financial Policy Committee monitors risks threatening financial stability in Britain.
Despite the concerns, members decided that she had sufficient professional competence and personal independence for the role.
In October 2008, the Netherlands' government bought Fortis's Dutch banking and insurance units and its stake in ABN Amro for €16.8bn (£14.3bn, $22bn).
The group ran out of short-term funding and customers withdrew deposits.
Subsequent aid amounted to €30bn, almost double the costs of the original bailout.
European regulators and analysts pegged most of Fortis' problems to its joint €72bn takeover of ABN Amro in a consortium with Royal Bank of Scotland and Banco Santander in 2007.
RBS subsequently needed a bumper UK government bailout which has led the bank to be 81% owned by the British taxpayer.