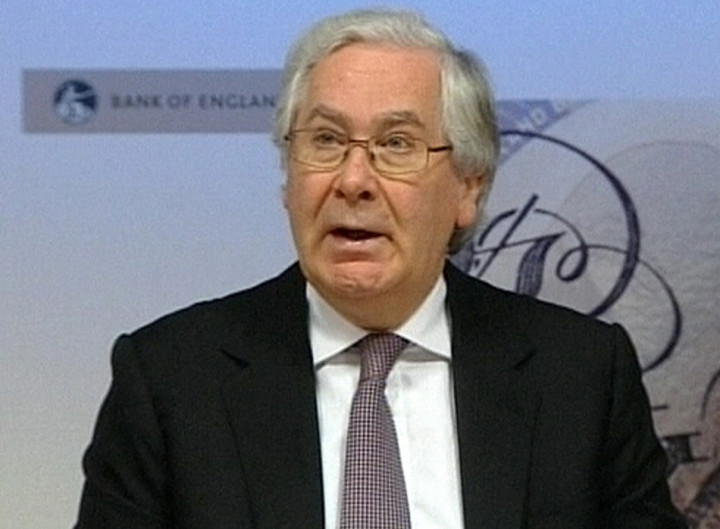 The Bank of England has held its base rate at the record-low 0.5 percent and left the target value of its quantitative easing (QE) programme unchanged at £375bn, said a statement from the monetary policy committee at the conclusion of its August meeting.
No policy change was anticipated as the Bank is waiting to see what impact its new credit easing schemes and an additional £50bn of monetary stimulus announced in July will have on the beleaguered UK economy, still mired in a double-dip recession.
"With the latest extension of QE launched only last month, there was no great expectation for any new announcements from the MPC today," Anna Leach, Confederation of British Industry's (CBI) head of economic analysis, said.
Under the current quantitative easing programme, called the asset purchase facility, the Bank buys up gilts in order to improve market liquidity and put fast cash on the balance sheets of British businesses.
The latest round of asset purchases is expected to take around three months, the Bank said.
Its fresh credit easing efforts, designed to free up affordable lending to consumers and businesses, have also now started.
The Funding for Lending Scheme (FLS) sees banks offered cheap loans in direct correlation to the amount they lend to the real economy of consumers and businesses.
As a bank's lending to this sector of the economy increases, so does the value of discount rate loans they can access from the Bank of England.
Mervyn King, Bank governor, said that this offers a "significant financial incentive" for British banks to increase their levels of affordable lending.
A second scheme, known as the Extended Collateral Term Repo (ECTR), sees the Bank of England accept low-quality assets, such as credit card debt, as security in loans that have a cheap rate.
This means banks can borrow money more cheaply against bad collateral than they would be able to in the interbank lending market.
Until it is clear what effect these policy efforts have had on the UK economy, the Bank is unlikely to cut its base rate further - as it has been called on to do by the International Monetary Fund (IMF) - or print more money in its QE programme.