A trio of startups are seeking to change the way we manage our money, by focusing on the customers traditional banks are ignoring.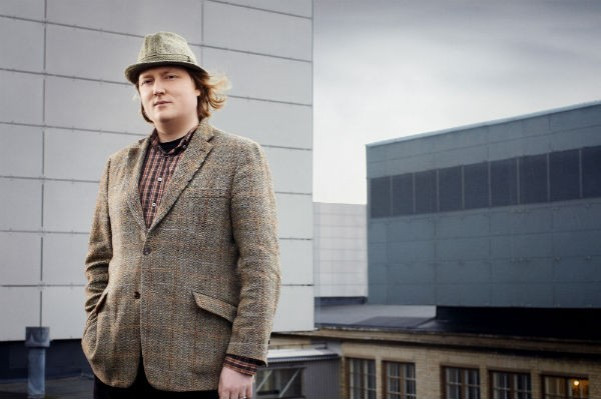 Banks and the bankers who run them have not been covering themselves in glory recently. They are viewed by many as corrupt, old-fashioned and completely out of touch with ordinary customers.
Banks have been slow to embrace new technology and the bricks-and-mortar branches on the high street are still seen as the physical representation of a bank's power and authority.
Customers are quickly becoming disillusioned and angry with the perceived arrogance of the banks, their hit-and-miss customer service and seemingly extortionate fees.
But things are about to change...
With the financial world in turmoil, three nimble, progressive and customer-focused startups are looking to shake things up dramatically and challenge the banking behemoths.
Finland's Holvi, Sweden's iZettle and Estonia's TransferWise all took the stage at the Slush startup conference in Helsinki last week, and while they all offer completely different services, they are share a similar goal - to empower the customers that they believe traditional banks are ignoring.
Holvi founder Kristoffer Lawson believes banks only really care about 20% of their customers - those big accounts which help them to make money. Everyone else is essentially just an annoyance.
Rethinking banking
He says that for big banks individuals and small businesses do nothing but "bring sand into their businesses." Lawson believes that Holvi's new type of account is "the future of banking" and his company is rethinking what it means to be a bank.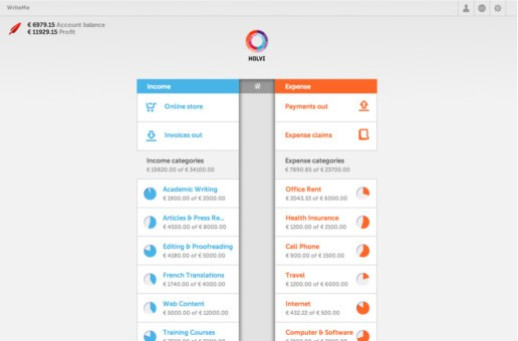 Holvi offers customers an alternative type of current account, integrating bookkeeping and money management in a clean, simple online interface.
It is designed for use by groups and organisations so they can collaborate, making it ideal for events such as Slush, which used the Holvi system for all its budgeting and ticketing operations this year.
The idea seems to be working.
Old habits
Even though it is only available in Finland so far, it has processed €10 million (£8.4m, $13.5m) of customer's money in just 12 months, and is the fastest growing banking service in the Nordics, despite currently only operating in one country.
Co-founder Tuomas Toivonen believes traditional banks are being held back by "old habits" rather than being limited by regulation or technology.
But these banks are beginning to take notice of Holvi according to Toivonen, who says the banks are "on their toes" and are "checking on a weekly basis what [Holvi] is doing."
Growth
The company is growing (at a rate of 40% month-on-month recently) and announced at Slush last week a new set of features focused specifically on businesses.
Holvi says it plans to launch in other European countries soon, and while Lawson said Holvi couldn't "go global from day one," regulation is really startup friendly in Europe as it is EU-wide, unlike US where you have to go state-by-state.
One company however which is global by it's very nature is TransferWise, an Estonian start-up looking to offer people a much cheaper way to transfer money internationally.
Skype-style banking
The company was founded by the first ever Skype employee Taavet Hinrikus, and he is looking to bring the essence of Skype's ethos of offering cut rate international phone calls to the money exchange market.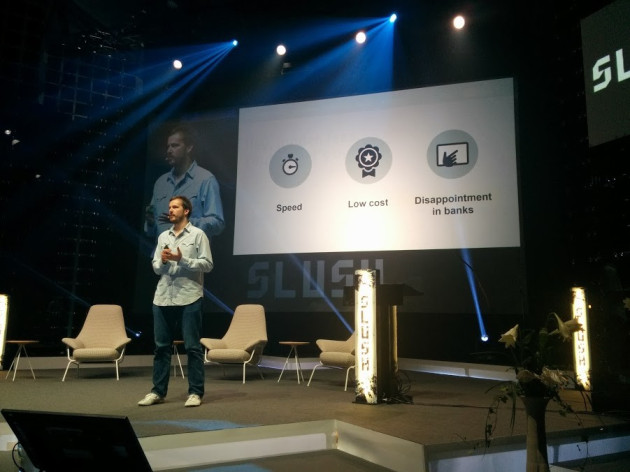 The system works by matching payments in one currency with payments in another currency avoiding costly exchange fees.
Typically banks charge customers a flat fee of up to £15 per transfer and take a 3% cut of the exchange rate. TransferWise takes away the flat fee and takes a commission of less than 1%.
Essentially with Transferwise you are not exchanging your money at all.
You give TransferWise the money in one country and it gives your recipient an equivalent amount in another currency in another country.
Instantaneous
The idea came to Hinrikus while he was living in London and losing hundreds, if not thousands of pounds in exchange rates when employed by Luxembourg-based Skype and getting paid in euros.
As well as being most cost effective, Hinrikus says the system is also faster. TransferWise typically takes 1-2 days to transfer your money, but it will soon update the system to make it almost instantaneous Hinrikus told the Slush conference.
He believes that just like the aviation industry in the 1990s and the mobile telecoms industry in the last decade, the financial world will be transformed by technology in the next ten years.
All time low
With trust "at an all time low" in the traditional banking system, according to Hinrikus, and the banking industry living in a "vacuum" the opportunities for innovative and customer-focused startups like TransferWise are huge.
Another start-p looking to disrupt the industry is iZettle, a Swedish company which offers small businesses and individuals the ability to take card payments through a dongle you connect to your smartphone or tablet.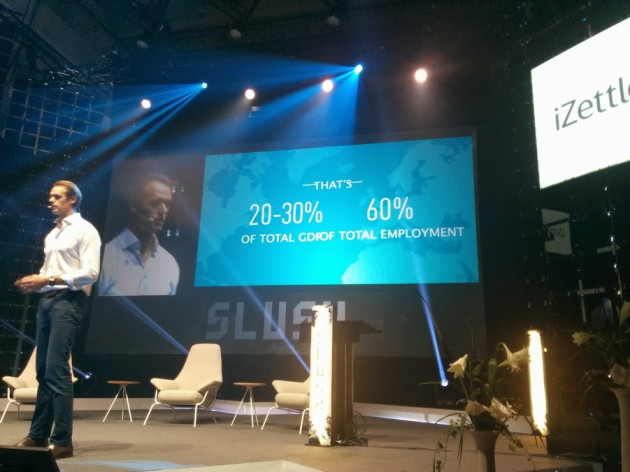 Traditionally banks charged small business customers such high fees that "it didn't make any sense for companies to take card payments." And that is where iZettle came in.
Founded in 2010 by serial entrepreneurs Jacob de Geer and Magnus Nilsson, the service was first launched in Sweden in the summer of 2011 and is now available to individuals and small businesses across Sweden, Norway, Denmark, Finland, The United Kingdom, German, Spain, Mexico and Brazil.
Democratising card payments
Speaking at Slush last week de Geer said that iZettle was "effectively about democratising card payments." According to iZettle's CEO, 20 million companies don't accept card payments today, while 20 million people in Europe are unemployed.
"If we can help a fraction of these companies, reach the level where they can employ a second person then we can do more good for society than only being in payments," de Geer said.
The tall Swede is clear that "cash is not dead" but he also believes that customers prefer to pay with cards and with 95% of all transactions still taking place offline, there is huge opportunity for companies like iZettle.
Revolution is coming
iZettle is also offering further incentives to businesses to choose its platform by giving them features which were traditionally only available to online businesses such as analytics, CRM and data tools.
It is clear that the banking system as it stands is broken. Customers are angry and looking for alternatives. Holvi, TransferWise and iZettle are just three of the hundreds of companies looking to cash-in on the revolution that is coming to the banking industry.