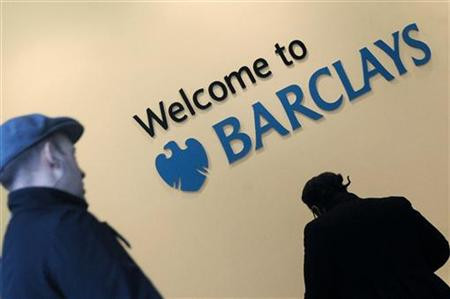 Shares in British banks were generally down on the FTSE 100 despite a rally on the index spurred by strong earnings from the U.S.
Yesterday banking shares were up after strong quarterly results from U.S. miner Alcoa on Monday boosted investor sentiment. Shares were also helped by record breaking results from technology giant Intel yesterday.
However banks proved to be a drag on the FTSE as concerns about new regulations being imposed by legislators meeting in Basel deterred investors from the finance sector.
By 10:04 shares in Lloyds Banking Group were down 0.66 per cent to 63.47 pence per share, RBS shares dropped 0.21 per cent to 46.30 pence per share and HSBC shares declined 0.39 per cent to 641.90 pence per share.
Barclays shares however rose 2.01 per cent to 313.55 pence per share, possibly due to revived confidence about the prospects for investment banking, which generates the lion's share of the bank's profits.
Overall the FTSE 100 was down 0.10 per cent to 5,265.83.