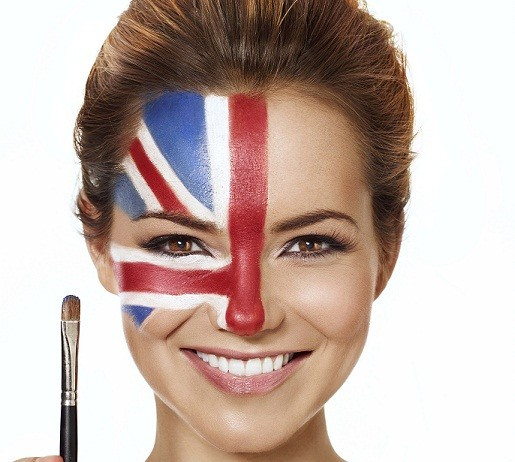 Strictly Come Dancing star Kara Tointon has revealed that she could barely walk after a gruelling work schedule starved her of daylight and left her with an energy-draining vitamin D deficiency.
The former EastEnders actress, who is dating fellow Strictly dancer Artem Chigvintsev, opened up about her health problems at the launch of Panasonic's Olympic flag tags.
She told the Daily Mirror of the extent to which lack of sunshine had wreaked havoc on her body.
"Normally, I'm a bouncy kind of person with lots of energy. But at the end of last year I wasn't myself at all.
"In the run-up to Christmas my work schedule was hectic .While I was very busy, putting in long hours in the theatre, I felt ­really weak and tired in a way that just didn't feel normal. I couldn't work out what it was and assumed I just needed a break," she said.
The 28-year-old said that even though she tried to ignore her symptoms, she was forced to confront the situation when she could barely walk during a trip to New York with her family and boyfriend.
"On Christmas Day we were ­walking in Central Park and I just felt ­completely drained. I could barely put one foot in front of another. Every few steps I had to sit down, which just wasn't like me."
A blood test confirmed that she was suffering from vitamin D deficiency.
"Looking at my test results, he [her GP] said my levels were at rock bottom. He said I'd probably ended up with a deficiency purely because I wasn't getting enough sunlight. That made a lot of sense.
"For the past few months I'd ­barely seen the sun. Every day I had been in the theatre or in a film studio with no access to natural light."
Since being diagnosed, she has been taking vitamin D supplements daily and was forced to re-evaluate her lifestyle.
"I've found that theatre has a much bigger impact on your life than TV and films. It messes with your whole life. Your body clock gets ­shifted and, as well as not seeing much sunlight, you can't decide whether to eat before or after the show.
"It was strange how simple my problem had been - but what a huge effect it had on my life, "she added.