Have you ever wondered what it would be like to work out like your dog? Well, Blue Cross have teamed up with Our Parks to bring you an exercise experience like no other. "Work Out Like a Dog" is a specially designed 45-minute session, of aerobic and conditioning exercises, based on those your own pooch might do in the park: fetching, tug-of-war, sit, stay and roll over.
Sounds barking mad? Well, it is a little... but the aim is to show dog owners just how important it is for their canine companions to get their daily dose of exercise.
The Blue Cross says that high numbers of dogs come to their rehoming centres with behavioural needs stemming from lack of stimulation, often because they just haven't been getting the right amount of exercise.
This all-new canine-inspired routine combines full-body strength training (tug-of-war) with high intensity bursts of cardio (fetch). This mix aims to improve endurance as well as release positive energy, or endorphins, much like it would for your pet.
The routine has been thought up by Our Parks: a free initiative which provides free, yes free, personal-trainer-led fitness classes for all ages and fitness levels.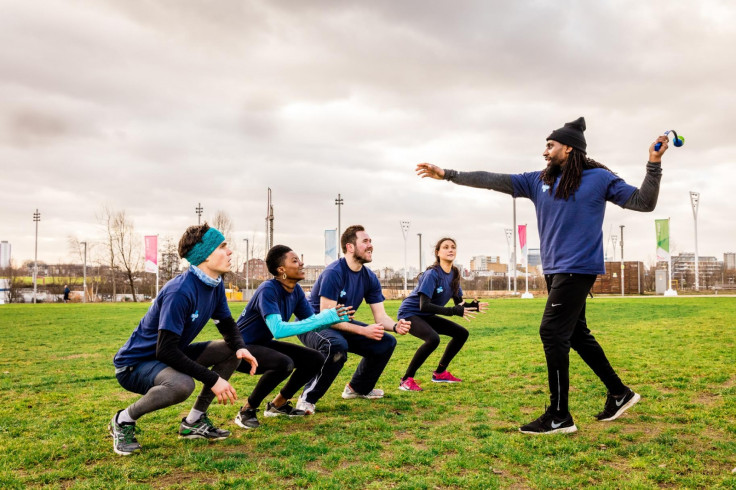 Our Parks CEO Born Barikor, who put IBTimes UK through their paces on the canine circuit in Victoria Park, east London, said: "I'm a massive dog lover myself, and we're showing the varying exercise levels that dogs need to stay healthy and have fun. With my Staffy I'm always doing stuff like this, and what better way to do it than to come up with a programme that is geared around what you would normally do in the park."
He also thinks that the social element is really important to what they do: "It's fun, and when you've got a whole group of people doing it it's even more fun, and It's the social element that we focus on, because for some reason, when you're out in a park doing stuff like this, you start to talk to people; when you're in the gym, you're running on a treadmill and you're keeping to yourself, so that's what this is geared around: Having fun, getting you out in open spaces and also getting owners fit."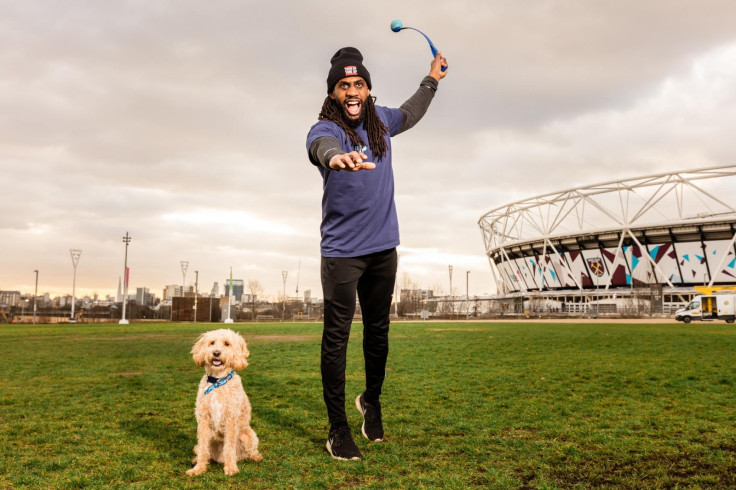 He also told IBTimes UK that dogs favour different forms of exercise and play, for example: Staffordshire bull terriers love tug of war; Labradors love to retrieve, meaning fetch is perfect; whilst huskies were bred to run, so might prefer a long jog. Blue Cross recommend trying various games with your dog to find out what they enjoy – so if your dog can't catch, don't worry, he's not broken.
The charity also give other tips for making sure your dog stays happy and safe whilst on the go:
The boot-camp ran from 30 January to 3 February, but those who want to give the routine a go can download the full plan from the Blue Cross website.