Sweatcoin: New iOS fitness app will pay you to exercise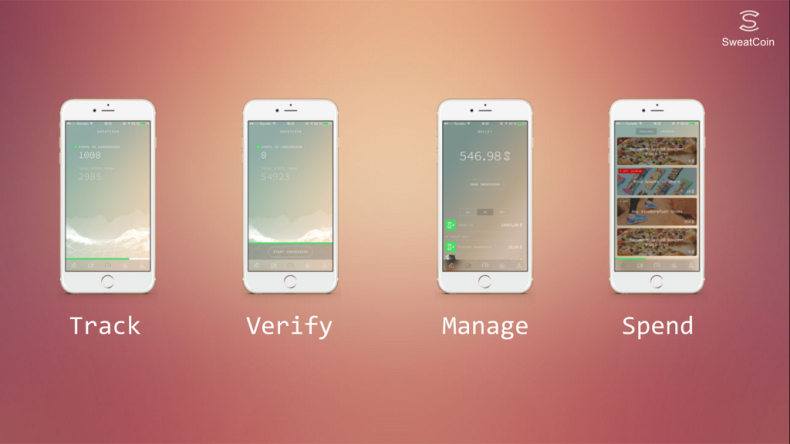 A new fitness app for Apple devices wants to get you moving by offering monetary incentives in return for exercise. Sweatcoin, a Brtitish-made app available on iPhone and iPad, rewards steps with digital currency which can then be used to buy physical goods and services.
The app tracks users' activity and rewards them with so-called sweatcoins based on the number of steps taken. The more steps a user takes, the more sweatcoins they earn. Once enough coins have been accumulated, users can cash them in for rewards on the Sweatcoin shop. These rewards are being offered through British start-up companies that have partnered with Sweatcoin for the service.
One thousands steps is equivalent to one sweatcoin and rewards range in value: for example, 15 sweatcoins will buy users a bar of organic chocolate, 45 will get them a pass to a "Clubbercise" exercise class and 2,500 sweatcoins will bag users a fitness-tracking 3D body scanner.
Users can alternatively use their currency to access higher membership levels that offer higher-value rewards, including iPhones and Apple Watches. There's also the option of donating their sweatcoins to charities, meanwhile the company is also allowing users to offer their own goods and services through the platform.
Monetary motivation
To combat cheating, the app also tracks users' GPS locations, meaning you can't just jiggle your phone about and fool the app into thinking you're out for a run. At present, Sweatcoin is only available for iOS, however Sweatcoin co-founder Oleg Fomenko told Reuters that an Android version was also in the pipeline.
"This whole business is pegged to making movement valuable," Fomenko told Reuters. "Eventually, sweatcoin is going to have a rate of exchange tied to the British pound.
"Right now, movement is valued at zero. How much value a sweatcoin will have will be a market decision but we know it's not zero."