Leyton Orient chairman Barry Hearn expects to fail in his campaign to earn a co-tenancy with West Ham United for the Olympic Stadium and predicts The O's will go out of business should a viable alternative not be found.
Hearn earlier this month called for a judicial review into the bid process after the London Legacy Development Corporation named West Ham as the preferred tenants of the stadium in December 2012.
The Hammers are expected to make an official announcement this week regarding their move into the Olympic Stadium in 2016, subject to the High Court ruling regarding the bidding process, which Hearn believes has disregarded guidelines including the consideration of a ground-share.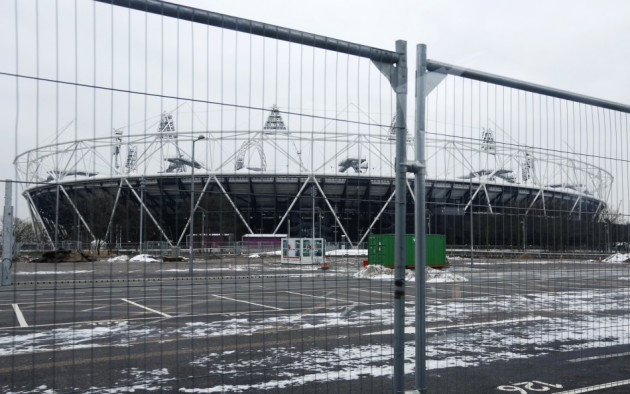 "They've ignored the principal, they will put us out of business but there is only so far that I can fight," Hearn said. "I will eventually lose. I think I'll win judicial review but when they sit down they can just change the goalposts to get around a technicality [obligation to discuss teaming].
"I am conditioning myself to believe that money speaks and if that's the case we can't win.
"It all comes down to money and when it comes down to it you've got £65m, I can't compete with that when I've got £700,000 so all I can say is I can bring in a certain amount of money, which means you won't lose money but I can bring in a community.
"If I lose the judicial review I've got to walk and then I've got to think about where I'm going to go because if I stay I get crushed. I'm not prepared to see a club that is 130 years old that reaches more kids than any other club in the country through their community schemes, I'm not prepared to see that get crushed.
"We've had no opportunity to team with West Ham, they won't even talk to us about it so we think they're in breach of their own rules. We're hoping the judge says 'no this is the rules, you've not followed them you must sit down and talk about teaming'. I'm hoping it's done quite quickly.
"I think it's West Ham who have made the decision by not having the teaming, and that is in clear breach of this process. If the bid process hadn't specified teaming there would be nothing to stop West Ham, but it did specify and for that we think we've got a strong case."
The initial award process was suspended in October 2011 after Tottenham Hotspur challenged West Ham's proposed move into the stadium.
Orient were one of four parties, including West Ham, UCFB Collage of Football Business and a consortium linked to Formula 1, to bid for the tenancy upon the process re-opening last summer with Hearn lodging a proposal for a ground share between the two football clubs.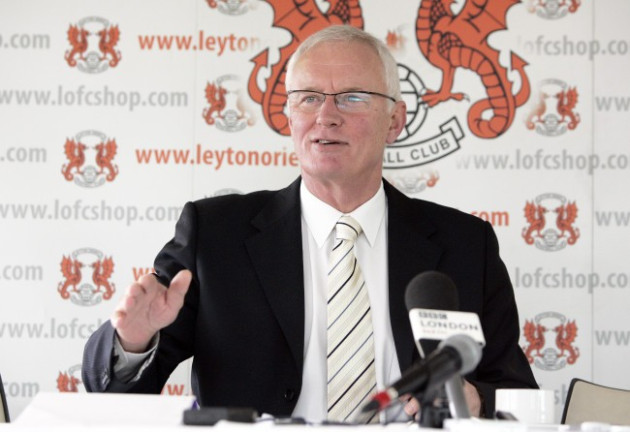 The 65 year old has previously criticised the Premier League for contradicting their own rules, which only sanctions stadium moves that 'would not adversely affect clubs [or Football League clubs] having their registered grounds in the immediate vicinity of the proposed location', by allowing West Ham to move to within two miles of Orient's Brisbane Road.
"I don't want to move, I like it where we are," said Hearn, who spoke at the Nolan Partners Sport Industry Breakfast Club. "It's the east end of London, that's where we've been so why should we move? We have to move for survival.
"Harlow has been muted, Romford has been muted, off the A30 down by the docks and Barking way; the trouble is how do you finance it?
"It's a real punt going to the Olympic Stadium but that's at least exciting to say we can sell our ground, put the money in the club, we'll give it a go live the dream the same as the athletes did in the Olympics."
The World Snooker chairman even believes West Ham's proposed move into the stadium could stifle the chances of Orient, currently 10<sup>th and three points adrift of the play-off positions in League One, of playing in the Premier League.
"We've got decent value on our ground but I want to keep that in the team because if little Leyton Orient moves into the Olympic Stadium with 5,000 people, we go out and we give free tickets to everyone, all the under 18's etc, so let's say we have 12,000 people.
"If we have enough finance coming out the finance of Brisbane Road, we'll have enough money to get into The Championship. Once we're in The Championship, we're in a 60,000-seater stadium we can form a finance scheme, maybe we can have a push to the Premier League. That's a scary thought!"