The Ituri district has been the home to inter-ethnic clashes between the Lendu and Hema communities since 1999, a conflict that became one of the deadliest within the larger 1998-2003 Second Congo War.
The clashes pushed the UN Security Council to launch an international intervention to contain the bloodshed in 2003, and while violence and civilian displacement have somewhat declined sharply, the situation remains very fragile.
FRPI: the Lendu militia
The FRPI (Forces de Résistance Patriotique d'Ituri) and its off-shoot FPJC have been an active armed militia and political party in DRC's north-eastern region of Ituri, a district that "manifests all of the Congo's main challenges to stabilization", Henning Tamm, of the International Relations department at St Antony's College, Oxford.
A similar Front des nationalistes intégrationnistes (FNI, Front of Integrationist Nationalists), largely morphed into a political party in 2005, but the FRPI continues to resist army integration to this day.
Both militias were born out of local fighting over land as well as the proxy wars between DRC, Uganda and Rwanda. Between 2002 and 2003, both FNI and FRPI received support from Congolese and Ugandan armies, to fight warlord Thomas Lubanga's Union of Congolese Patriots (UPC). By the tail end of 2007, most FNI and FRPI commanders and troops had integrated the Congolese army, but the FRPI/FPJC remain a disruptive force in Ituri district.
While analysts have described the FRPI/FPJC as "residual", rights campaigners say its toll is high, as analysts say the government never fully addressed the local roots of the conflict.
The government army FARDC has recently launched search operations - supported by the $1.3bn MONUSCO force - against the FRPI. These operations "are the most effective since the fall of the M23", according to UN envoy Martin Kobler.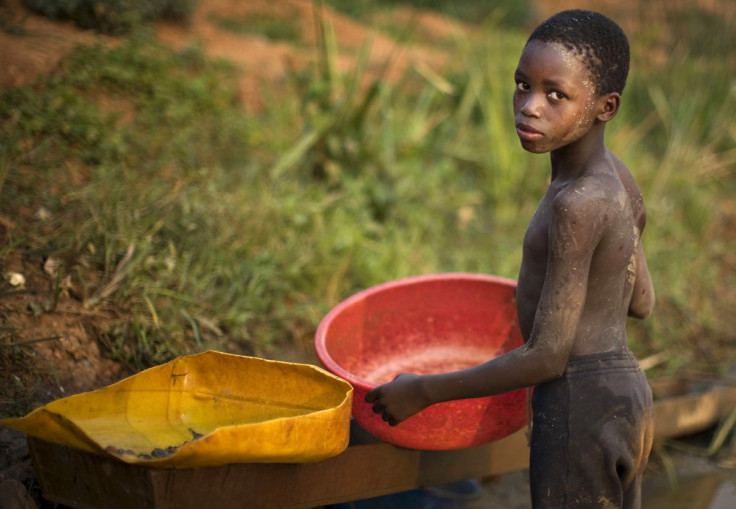 Accused of mass murder
Bunia-based FRPI's former commander Germain Katanga was sentenced to 12 years in prison for aiding and abetting war crimes during his ICC trial in May 2014. Known to his supporters as Simba, or "the lion", Katanga was behind the 2003 massacre of hundreds of villagers in Ituri, when he planned the ambush on the village of Bogoro in the gold-rich province.
He was on trial with two other Ituri militia leaders for crimes against humanity, including the recruitment of child soldiers, mass murder and rape.
Check out our Flipboard magazine - Who's who in the battle for DRC by IBTimes UK
In this series on the Democratic Republic of the Congo, IBTimes UK takes a closer look at the eastern regions of South and North Kivu where civilians are still at the mercy of armed groups and the Congolese armed forces, who have all been accused of committing serious war crimes.