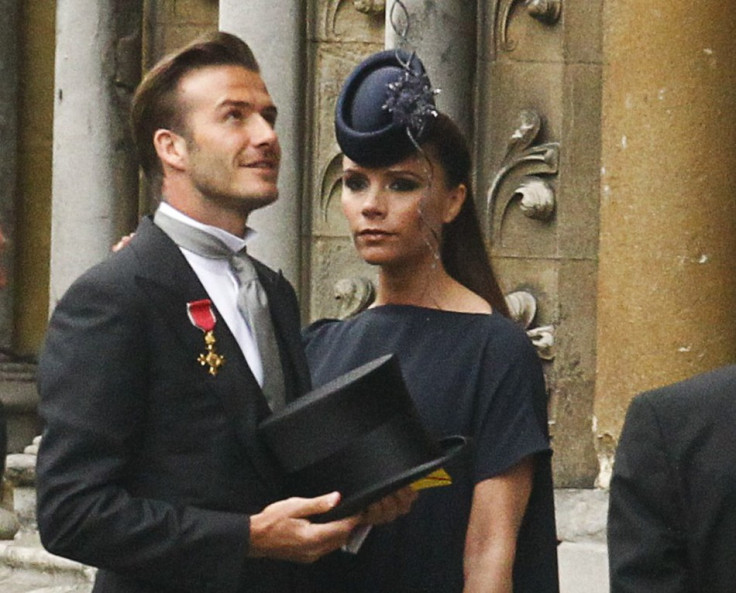 Celebrity couple David and Victoria Beckham are planning to move to Paris as Beckham is likely to join Paris St Germain (PSG) football club in the city.
Although the star footballer is still negotiating with the Qatari-club owner, a deal is almost imminent, the Mirror has reported.
Victoria 'Posh Spice' Beckham will make a trip to the city's upscale residential area- the Sixth Arrondissement in the coming weeks for house-hunt for the family.
Posh also wants to find the right English-speaking school for her three sons - Brooklyn, Romeo and Cruz - before the intended move in January.
David, who might be playing his final game for LA Galaxy, has been reportedly offered a multi-­million pound contract.
In his five-year contract he has transformed LA Galaxy. The club plays the Major League Soccer cup final on 20 November, which also might be his last appearance for the club.
The former English captain, whose contract expires on 31 December, believes that his move to PSG would be the perfect next step.
Although the Beckhams are reluctant to take the children out of school, they also believe that it is a fabulous opportunity for their sons and daughter Harper, to experience a different culture - and hope the sons will learn French.
For singer-designer wife Victoria, moving to the fashion capital is a huge opportunity to promote her cloth line and learn about French culture.
A source close to the family said that Beckham might be at the end of his career but he is still dedicated to the game and wants to be selected for Olympic Team GB. Also, playing for a top European team is always appealing to him.
Even though nothing has been confirmed by the Beckhams, an extension of his Galaxy contract would mean a considerable pay cut.
"David feels like he has achieved a great deal in the States and although he still sees his future there long term, it may be time for a change. In PSG there is a club who can afford his wages and probably offer him Champions League football next year," the Mirror has quoted the source as saying.