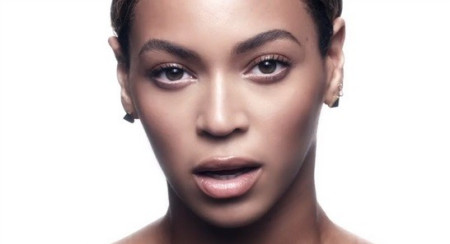 Beyoncé's latest album, which was released without any promotion, has become the fastest-selling ever on iTunes.
The Single Ladies singer dropped the self-titled album, complete with 14 new songs and 17 new music videos, in a game-changing move on 13 December.
According to Apple, nearly 830,000 digital copies of the record were downloaded globally in only three days, including 617,000 copies in the US.
The album has received rave reviews and Jay Z's wife has won bragging rights for most albums sold in a debut week on iTunes.
Ahead of the big reveal the 32-year-old star explained her departure from the traditional method of releasing an album.
"I see music as more than just what I hear," she said in a message to fans on Facebook.
"When I'm connected to something, I immediately see a visual or a series of images that are tied to a feeling or an emotion, a memory from my childhood, thoughts about life, my dreams or my fantasies and they're all connected to the music.
"And I think that's one of the reasons why I wanted to do a visual album."
The success of Queen B's surprise unveiling is expected to set a new trend for big music releases.
Artists may now decide to skip the advertising campaigns, promotional trails and endless television in favour of the "shock" strategy to help prevent their albums leaking before their official release.
Beyonce's namesake album features collaborations with stars including her husband Jay Z, Drake, Frank Ocean, former bandmates Kelly Rowland and Michelle Williams, and even her daughter Blue Ivy.
iTunes has exclusive access to the album until it goes on general release on 21 December.