Her famous curves have earned her legions of admirers and left many women green with envy. And now, Beyoncé's bootylious figure is going to make Melbourne's skyline Flawless.
A 68-story skyscraper inspired by the Drunk In Love hitmaker's body is set to be erected in the Australian city.
Architecture firm Elenberg Fraser is behind the Premier Tower, which finds inspiration in a still of Beyoncé's body from her Ghost video from her 2014 self-titled studio album. In the three-minute video she stretches against grey Spandex.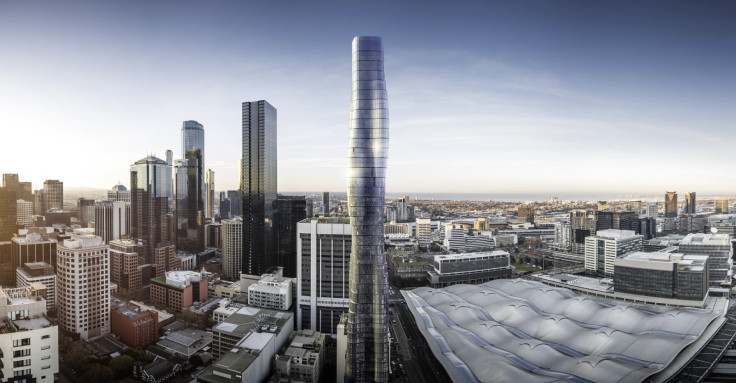 "The twists and turns of this new project belie its pure and simple, first principles rationale... This project is the culmination of our significant research into how to best work with individual site and climatic constraints, brought together using our new parametric modelling techniques," the firm writes in a statement.
"The complex form — a vertical cantilever — is actually the most effective way to redistribute the building's mass, giving the best results in terms of structural dispersion, frequency oscillation and wind requirements."
While Queen B, 33, has yet to comment on the design, the firm dubbed it an artistic homage to the Grammy winner.
"Art and science? You betcha," the statement continues. "For those more on the art than science side, we will reveal that the form does pay homage to something more aesthetic — we're going to trust you've seen the music video for Beyonce's 'Ghost.'"
The high rise tribute is expected to house retail as well as hotel rooms and apartments.