Bigg Boss 7 Shocker: What Happened When Salman Khan Got Angry Over Kushal-Gauhar Drama?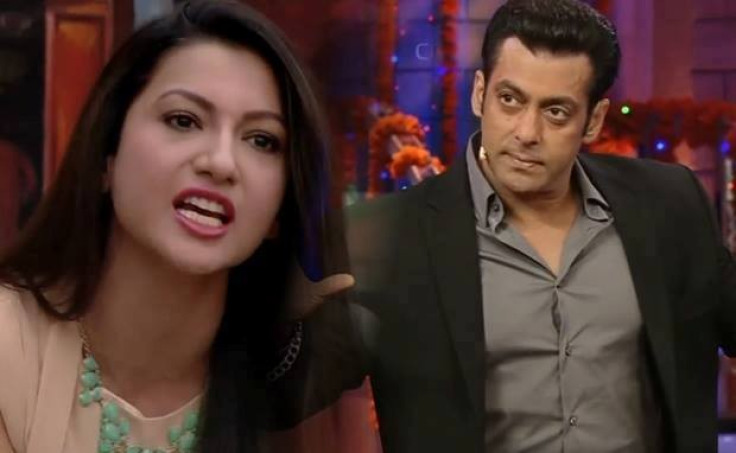 Bollywood star and Bigg Boss 7 host Salman Khan got a big thumbs down from his fans after he lashed out at Kushal Tandon for talking ill about Tanishaa Mukherji on national television and for being violent with VJ Andy, following which Kushal was dismissed from the Bigg Boss 7 house.
This step suddenly caused a backlash among fans and Khan ended up being called an 'unfair and biased host'. Khan, never in his life could have foreseen that his fans, the same people who have idolised him for decades, would suddenly turn against him over this issue, reported Bollywoodlife.com
Giving a piece of his mind to his fans, the star took to Twitter to express his displeasure with those who are accusing him of being biased and are labelling him as an 'unfair' host, as per a report in DNA.
The actor posted on the micro-blogging site on 11 November:
"BB fans who don't like saturday n sunday episodes, plz don't waste your time sure u have v imp things to do. Elections coming up do vote."
"seriously if u don't like plz don't watch, even if 1 family member does not like it the rest shld respect that n change the channel."
Bigg Boss fans have been voicing displeasure over Salman's rude behaviour with Gauhar Khan who stood up to the actor and supported evicted contestant Kushal Tandon.
Bigg Boss 7 host Salman Khan, who has been drawing a lot of flak for favouring Tanishaa Mukerji on the show, has now lashed out at his fans for criticising him.
Talking about the format of the show, Salman Khan said, "The format of the show is such that every week the games get complicated, contestants get upset, fans get hurt but this is the show."
© Copyright IBTimes 2023. All rights reserved.