Passengers suffered a brush with disaster when the Boeing 737 they were travelling on skidded off a runway at Birmingham airport.
Flights at the busy commuter airport were suspended as a result of the incident, at around 1pm.
The plane was Monarch flight ZB467 from Nice, in France. The operator was Aurela Airlines.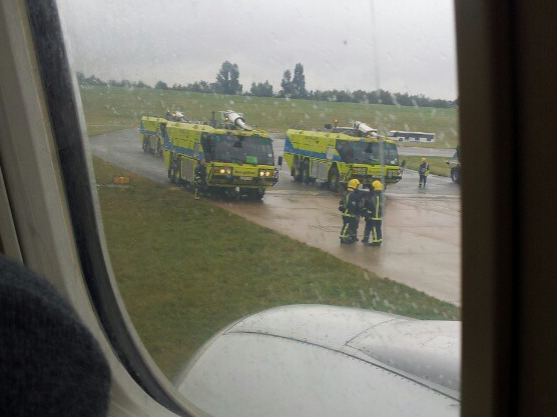 While landing, the front wheel diverted from the taxi pathway, sending the aircraft off course.
Emergency crews scrambled to the scene where the plane dramatically overshot the runway.
instagr.am/p/P1mEHRCTwq/ Birmingham airport after skidding off the runway

— Michelle Doyle (@chellyDoy) September 21, 2012
A spokesman for Birmingham Airport said: "We can confirm that there were no injuries and no one was hurt. The passengers left the aircraft using the steps and are currently being transferred to the terminal where they will be looked after whilst the bags are removed from the aircraft hold.
More to follow.