Bitcoin Traders Robbed as Mt. Gox Exchange Attacks Continue
Bitcoin enters another turbulent day of trading as the Mt. Gox exchange falls victim to repeated attacks, users are robbed of their coins, and the Winklevoss twins admit to owning $11m of the virtual currency.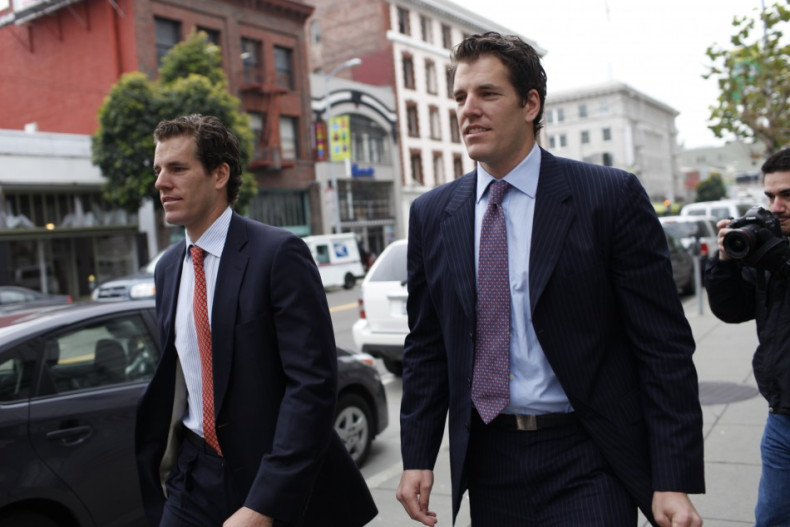 Following intense traffic from a steep increase in users and repeated DDoS (distributed denial of service) attacks, Mt. Gox, the world's largest Bitcoin exchange responsible for 70 percent of transactions, struggled to keep its servers online.
A day after the price of Bitcoin soared to $266 (£173) then crashed to $105, the Mt. Gox exchange halted trading for ten hours "to allow the market to cool", but when it reopened on Friday morning it was knocked offline within two hours by a DDoS attack.
Must Read: What is Bitcoin and how does it work?
"We are experiencing a stronger than usual DDoS," the Tokyo-based exchange said in a post on Google+. "We are working on it."
Mt. Gox went offline again to recover from the attacks, which are designed to bombard a website's server with traffic until it is unable to cope and stops working.
When it reopened the value of each Bitcoin fell to $77, a third of what they were worth two days earlier.
During the chaos a phishing gang posted a message in the discussions boards of a website used by Bitcoin traders saying Mt. Gox was about to start trading in Bitcoin alternative 'litecoins'. The message contained a link that, when clicked, installed malware which emptied victims' Bitcoin wallets, an act that is almost impossible to trace or undo.
One trader caught out by the scam had 34 bitcoins stolen, which are valued at $2,600 as of 12 April, but were worth as much as $9,000 two days earlier.
The trader, who uses the alias 'bitbully' said the scam "should not have been possible on a site at the level of Mt. Gox...This is a serious loss for me, and unless this is handled correctly this can also badly affect the community."
'Bitcoin here to stay'
Separately, Cameron and Tyler Winklevoss, who are most famous for their courtroom disputes with Mark Zuckerberg over the creation of Facebook, revealed they have invested $11m into Bitcoins, equal to around one percent of all coins in existence.
In an interview with the New York Times, Tyler Winklevoss said: "We have elected to put our money and faith in a mathematical framework that is free of politics and human error."
Twin brother Cameron Winklevoss added: "People really don't want to take [Bitcoin] seriously. At some point that narrative will shift to 'virtual currencies are here to stay'. We're in the early days."
The twins invested in Bitcoins when they were worth less than $10 each, meaning they are set to make a healthy profit despite the recent volatility with the coins' value.