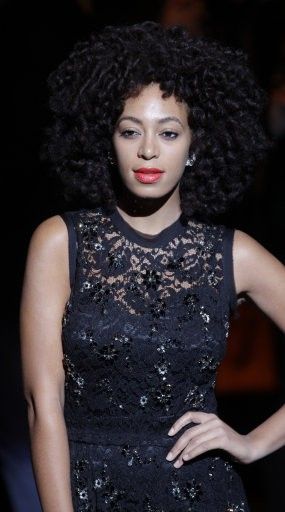 Solange, Beyonce's younger sister, wants the pop diva's baby Blue Ivy Carter to grow up in whatever way she likes.
"This may sound awful, but I'm excited to let the baby do whatever it wants in the same way my sister's done with my son," Solange told the latest issue of "In Style".
Before the arrival of Ivy Carter, Beyonce used to take care of Solange's seven-year-old son Julez.
"I'm going to get her back for all those late-night popcorn sessions and just spoiling my child to no end!" singer-DJ Solange added.
Meanwhile, Jessica Alba has urged Beyonce and Jay-Z to sell the photographs of baby Ivy Carter to a major publication to control the mad rush for the first pictures.
Alba, who gave birth in 2008, sold the pictures of her baby to "OK! Magazine" in a bid to control public hysteria and kept the money for the youngster's future.
Alba told CNN: "It's her picture, it's her birth, and we didn't want it to be like a weird thing when we were walking out of the house for the first time. For our family, we just wanted to control the experience. We put the money that the picture made into a bank account for Honor to do whatever she wants to do with.
"If there's a price tag on your child - which is so bizarre - people will go to crazy lengths. We wanted to avoid that hysteria.
"To each his own... I'm sure Beyoncé will make the best decision for her family."