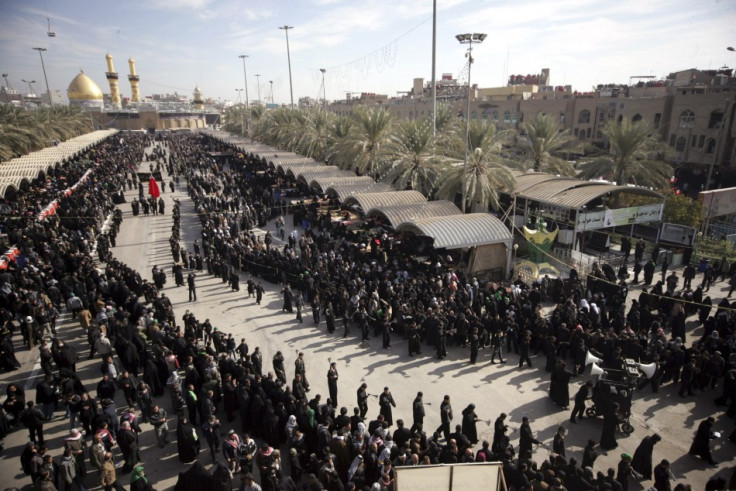 At least 22 people were killed and 46 wounded in two separate car bomb attacks targeting Shi'ite pilgrims in the city of Hilla in Iraq during a major religious ritual.
The car bombings took place during Ashura a religious ritual which sees Shia Muslims commemorate the death and martyrdom of Imam Hussein, the Prophet Mohammad's grandson during the Battle of Karbala.
The first attack killed at least 16 people and left 31 wounded, Reuters reported.
"A car bomb was parked near a Shi'ite pilgrims' procession inside the Nile area, and it killed 16 people, mostly women and children, and wounded 31 others," a police source told the news agency.
However soon after the first attack was reported, it emerged that another least six people were killed and another 15 wounded in a second attack involving two roadside bombs which were also targeting Shi'ite pilgrims in Iraq's Hilla.
The attack is the latest series of bomb attacks in a country where insecurity is still a major problem despite the US-led invasion in 2003 that led to the overthrow of Saddam Hussein.
With the last American troops now preparing for full withdrawal by the end of the year, many fear sectarian violence is set to increase.
While the Sunni insurgency first targeted American troops, their attacks also soon started to focus on Shia Muslims, with Shia holy sites and neighbourhood often targeted, leading to thousands of deaths.
Shia militias soon responded by staging their own attacks of Sunni militias and the sectarian violence between the two groups now dominates in Iraq.
Since the US-led invasion, pilgrimages such as Ashura have often been marred by violence.
Last year, ahead of the pilgrimage, at least 20 people were killed and 90 wounded in bombings across Iraq, including suicide attacks, most of them targeting Shi'ite pilgrims.