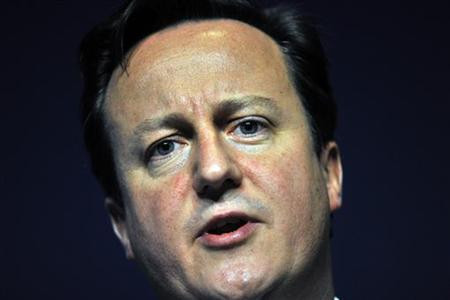 David Cameron's government may borrow more than £100 billion by 2015, which is well above the planned borrowing target for the period, Labour has warned.
The claims were made by comparing previous estimates on independent public sector net borrowing with the latest estimates.
The Office of Budget Responsibility forecasts that the coalition could borrow more than £100 billion by 2015. The statistics put £11 billion more for the current year and £22 billion for next year.
The estimate also predicts that the borrowing target may rise to £34 billion in 2013-2014 and £42 billion in 2014-2015. If the forecasts turn out to be correct, the government may overborrow to the tune of £109 billion until the general election next year.
The opposition predicts that the already worsening employment and growth situation in the country will trigger increased borrowing.
"These very concerning forecasts expose how this government's reckless plan to try and cut spending and raise taxes too far and too fast is backfiring badly, as we and the International Monetary Fund warned it would," said Rachel Reeves, shadow chief secretary to the Treasury.
But government sources have denied these claims and reiterate the coalition's commitment to eliminate the government deficit by the end of this Parliament.
The claims of Labour have been scorned by David Gauke, economic secretary to the Treasury, as "absolute nonsense." But he admitted that the economy is going through a difficult time because of the eurozone crisis. "If we had followed the plan Labour had advocated, the UK would have been incredibly vulnerable to the type of issues we have seen in Europe, the bond markets would have had no credibility, our credit rating would have been downgraded (and) our market interest rates would have increased," he told BBC2's Newsnight.