British heavyweight boxer Ali Adams has been suspended for two years after testing positive for steroids.
UK Anti-Doping says the Iraqi-born professional fighter tested positive for stanozolol following his four-round loss to former Olympic champion Audley Harrison on May 26.
Adams is the latest in a long line of boxers who have failed drugs tests in recent months and it is a problem which has seemingly been ignored for far too long.
UK Anti-Doping legal director Graham Arthur says the positive finding resulted from "a targeted, intelligence-led test."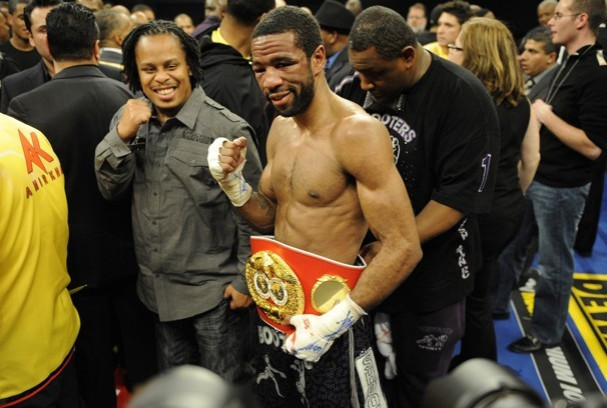 Adams contended the stanozolol may have come from medication he was using for a neck injury. But Arthur says stanozolol "is banned at all times in sport, there is no reason for it to be found in an athlete's system."
Adams joins a long list of fighters, with varying degrees of skill and talent, that have been found guilty of taking banned substances. In England we have seen positive tests for Larry Olubamiwo, Enzo Maccarinelli and Tony Dodson.
The latter two fighters both claimed that they had taken suppliments which had been advertised in boxing magazines, but when a mistake could cost one's livelihood then these professional athletes should show more care.
In America we have seen a number of high profile fighters fail drugs tests. Not only has it deprived fans the chance to see some intriguing contests, but it has tarnished the accomplishments of the fighters.
Three world champions in, Antonio Tarver, Andre Berto and Lamont Peterson, have all be failed tests for a variety of steroids. The trio will have to work hard to repair their tarnished names and rebuild their legacies within the sport.
Peterson's amazing tale which saw him living on the streets of Washington to beating Amir Khan to finally win a world title was a true rags to riches tail. Now we must consider whether the American was boasted by banned substances.
Floyd Mayweather has long been calling for the introduction of a sport-wide doping agency like the ones used in athletics and cycling. Both sports have worked tirelessly to make sure that there is a level playing field.
The World Anti-Doping Agency, which was initially funded by the International Olympic Committee, prides itself on the stringent rules in place and the bans which are adhered to.
The problem facing boxing is that bans need to be significant enough that boxers are forced to seriously consider the results of being caught. Top level fighters may only fight a couple of times a year. A six-month or one year ban would make little difference to a world level fighter.
At the same time the bans must be the same across the board. A young fighter must that a positive drugs test will seriously threaten his career and bring a halt to his earnings.
Boxing has existed for centuries and is the closest we can come to reliving gladiatorial battles which have survived the ages. The sport deserves to be clean and once we have a worldwide doping agency in place boxing will be a much better place.