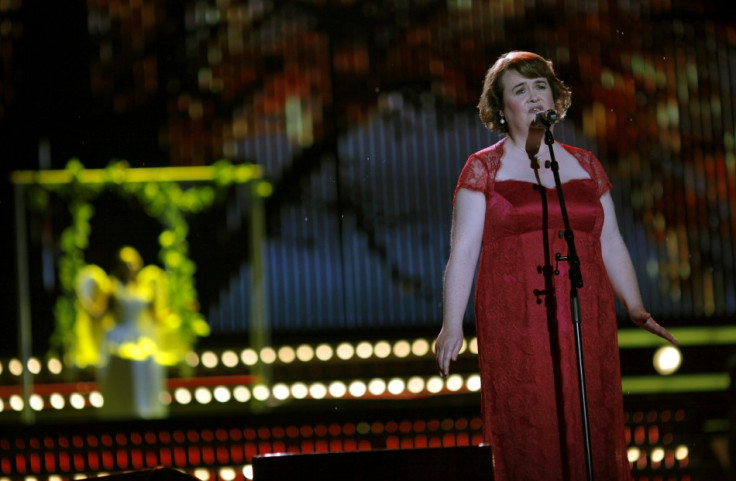 Susan Boyle, the "Britain's Got Talent" star of 2009, has all the fame and recognition at her feet but the childhood memories still haunt her, the singer disclosed recently.
The Scot believes that she was misjudged, misunderstood, labelled and bullied as a youngster.
In an interview to the Daily Mail, Susan said that rumours about her never having a boyfriend and "never being kissed" were lies.
"I had a boyfriend. All that never being kissed stuff is a lie. He kissed me, for God's sake. My dad didn't like him. He said he wasn't right for me. In many ways it was a narrow escape. I was in love with him but he made someone else pregnant soon after. My dad decided that particular boy was not for me and I was too immature to handle a relationship," Susan told the paper.
The youngest of nine siblings, Susan was so much confused about the fame and recognition she got after the BGT. At one point, when she lost the first position in the contest, Susan panicked about losing all that love she got from people. The fear even led her to the hospital bed in a private clinic.
In the interview, Susan has also revealed that loneliness is the biggest challenge for her and the feeling of being alone after the death of her close relatives, including her mother, was terrible.
"My biggest problem is I feel lonely. Especially at night. I always had a fear of being alone and now I am. Everybody died and left me by myself. There was one period within a few years, where my dad, my uncle, my sister, then my mum died," the newspaper has quoted Susan as saying.
To a question about having a boyfriend now, Susan did not reject the idea forthright. "The sensible answer would be I'll know when the right man comes along. I don't want to be hurt again. Boys used to really make fun of me so I would like someone who was kind and someone who was not irresponsible and someone who'd treat me like a woman," the Daily Mail has quoted Susan as saying.
The 50- year-old is frightened about the success she enjoys now and she thinks it's a struggle to maintain success. Though she owns a house which is estimated to be worth between £11 million and £18 million, she still loves to live in her council house in Blackburn, West Lothian, where she has the memory of her mother.