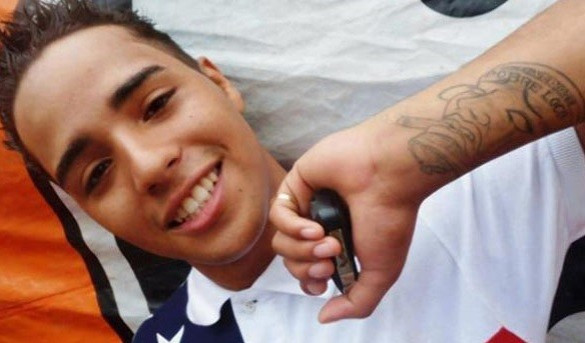 A 20-year-old Brazilian rapper has been shot dead while performing on stage.
MC Daleste, real name born Daniel Pellegrine, died after he was shot in the abdomen during a live show in the city of Campinas.
A graphic video of the incident, captured by a fan, shows Pellegrine performing before suddenly dropping to his knees. He is mid-song when the bullet strikes him, causing him to fall back before others came to his aid.
Since its upload to YouTube the 90-second clip has been viewed over four million times.
One viewer said: "Whatever the race, whatever the music, whatever the reason, it is never okay for someone to die this young. RIP, little solider."
The singer was performing in the neighborhood of San Martin. He was rushed to Paulinia Hospital and was pronounced dead the following day.
Daleste, who was described as an upcoming star, was part of the "ostentatious funk" scene centered in Sao Paulo. The music has been described as "a bling-obsessed and violent brand of rap over looped beats".
In the wake of the shooting, friends set up a Facebook memorial page.
One friend described Pellegrine as a "victim of intolerance" and wrote: "I hope God gives strength to the family, friends, and fans of my good friend MC Daleste, a guy who only wanted to convey joy to everyone through his music. It is a pity that the peace which we dream of, we often only get when we close our eyes."
Police are treating the incident as murder. No arrests have been made.