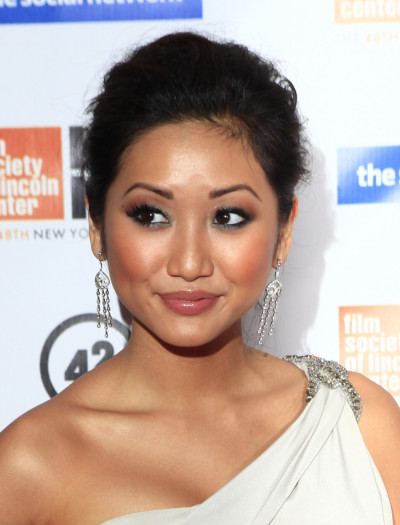 Brenda Song, best known for her roles in Disney shows like, "The Suite Life of Zack & Cody" and "Phil of the Future" is getting engaged to her boyfriend, Trace Cyrus. The couple has been dating for one-and-half years now.
Cyrus is the owner of the California-based clothing line, Southern Made Hollywood Paid, which Song has modeled for.
The couple is planning to head down the wedding aisle about two months after announcing that they were expecting their first child.
Cyrus, who is Miley Cyrus' brother, confirmed the engagement via Twitter on Friday afternoon: "I am very excited to say, last week I asked my girlfriend Brenda Song to marry me and she said YES! We are both very excited to be engaged!"
Miley appeared thrilled and tweeted: "@TraceCyrus can't wait for Brenda to be a Cyrus :) couldn't be more excited about my 'sister in law to be' yay :)."
On Brenda Song's sudden transition from a teenage actor to pregnancy, there were stunned reactions.
"I believe for the young fans who have grown up with her, while she is trying to assert her independence, she is alienating this one-time target audience," said Michelle Groover, Professor of Public Relations at Georgia Southern University, lifetime.com reported.
A wedding date has yet to be announced.
Click on the photographs to start a slideshow.