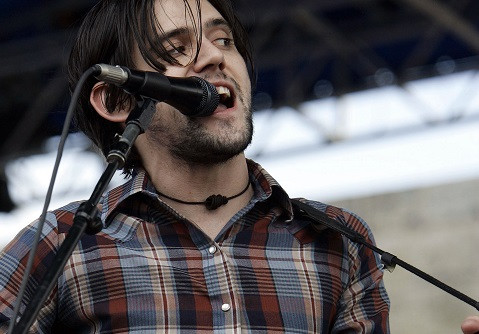 Bright Eyes singer Conor Oberst has filed a lawsuit against a woman who claims he sexually assaulted her when she was 16.
The 33-year-old musician is suing the woman for $1m (£600,000) in libel damages following what he calls "despicable, false, outrageous, and defamatory statements" about him which emerged last year.
The allegations against the 33-year-old singer surfaced in the comments section of an article which appeared on the XOJane.com website for their series It Happened to Me.
In the comments section of the article, which was not about Oberst but was entitled I Dated a Famous Rock Star and All I Got was Punched in The Face, the commentator claimed she was raped by the singer a decade ago when she was 16.
She claimed she met the frontman through her English teacher, who was his brother. She says she didn't tell anyone at the time about the alleged incident as she didn't think anyone would believe her.
She also claims the singer punched her in the face during the alleged attack.
Oberst said he is now suing the accuser for damages as the allegations against him has started to affect his career. He denies the accusations, and says he was in with the company of his brother, bandmates or then-girlfriend at the time of the alleged attack.
He is reported to described the woman behind the accusations as a "pathological liar with a well-documented history of spinning tales and fabricating sexually themed stories about others to benefit herself" in the suit filed against her.
The article comments in which the woman first made the claims against Oberst were reposted onto Tumblr and then went viral online. They have since been deleted from the original article.
A spokesperson for Oberst said the singer intends to donate the proceeds of this suit to charities benefitting the victims of violence against women if successful.
Oberst has released more than a dozen albums as a solo artist as well as in Bright Eyes. He has also played in several other bands such as Monsters of Folk and Park Ave.
He was named Songwriter of the Year by Rolling Stone magazine in 2008.