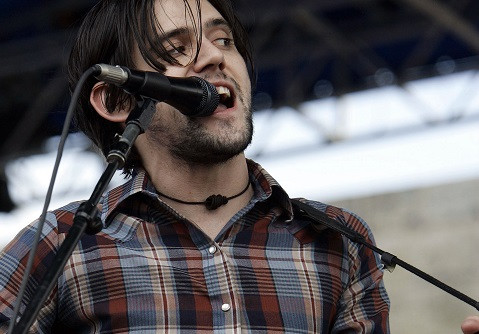 Bright Eyes singer Conor Oberst has described allegations that he sexually assaulted a teenage girl a decade ago as "unequivocally false" and has threatened legal action.
The allegations against the 33-year-old singer surfaced in the comments section of an article which appeared on the XOJane.com website for their series It Happened to Me.
In the comments section of the article, which was not about Oberst but was entitled "I Dated a Famous Rock Star and All I Got was Punched in The Face", the commentator claimed she was raped by the singer when she was 16.
She claimed she met the frontman through her English teacher, who was his brother. She says she didn't tell anyone at the time about the alleged incident as she didn't think anyone would believe her.
The comments were then reposted onto Tumblr and then went viral online. They have since been deleted from the original article.
Oberst's publicist has now issued a statement via the website AbsolutePunk.net saying there is no truth to the "serious and sickening" allegations.
It says: "Usually we wouldn't feel the urge to comment on spurious blog chatter but the recent allegations made about Conor Oberst by an anonymous commenter on the xoJane website are flagrant enough to demand our response.
"This individual's accusations are absolutely, unequivocally false. Unfortunately, the internet allows for groundless statements like this to travel the world before the truth has any time to surface.
"This is a particularly serious and sickening allegation and there is no truth to it.
"Conor has nothing but abhorrence for the perpetrators of crimes of sexual violence. The behaviour attributed to him by this individual is in direct opposition to his principles. Conor is consulting with a libel attorney regarding this matter."
Oberst has released more than a dozen albums as a solo artist as well as in Bright Eyes. He has also played in several other bands such as Monsters of Folk and Park Ave.
He was named Songwriter of the Year by Rolling Stone magazine in 2008.