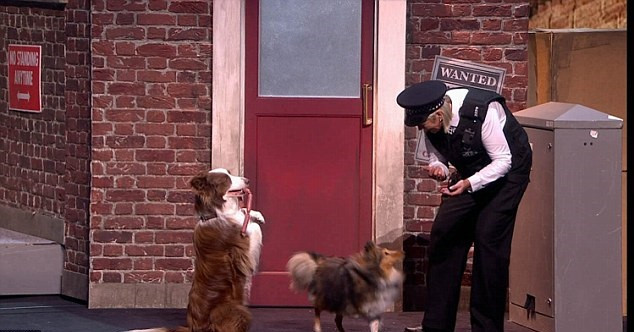 Britain's Got Talent producers have said "sorry" after it emerged that Jules and Matisse used a stunt dog for their winning act.
The apparent deception came to light during an appearance on Lorraine, just hours after the dog dance took the crown.
Speaking to the host O'Dwyer said that they had enlisted the help of another pooch for the tightrope trick as Matisse was afraid of heights. A lookalike called Chase actually completed the daring stunt.
"Although he could physically do it, the other canine is the dog that actually did it, he's the dog that says, 'I'm the action dog', he plays the double for him," the dog trainer explained. "I don't want to give too much information but we decided what he was supposed to be doing because he likes to ad lib a lot. He's a bit of a diva."
The revelation did not go down well with fans who insisted that they should have been made aware of the change before they voted and called for O'Dwyer to return the £250,000 prize money.
In the wake of the cheating backlash, show bosses insisted that they had not intentionally deceived viewers.
"The audience had previously seen from Jules's semi-final routine that she works with a second dog Chase alongside Matisse. For the final performance, as Jules has said publicly herself, Chase completed the tightrope walking section of the act," a spokesperson told IBTimes UK.
"During the competition viewers have seen that Jules's act involves a team of dogs, including Chase and Skippy, alongside starring dog Matisse, to perform her unique mixture of dog agility and storytelling. We are sorry if this was not made clearer to the judges and viewers at home during their final performance."