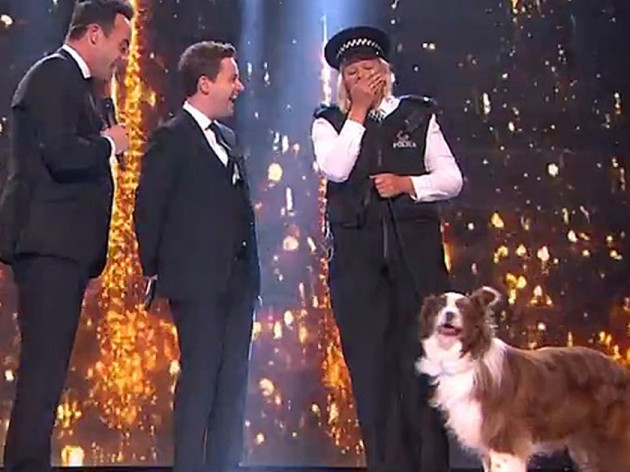 Just hours after being crowned the winners of Britain Got Talent 2015, Jules O'Dwyer and her talented dog Matisse are at the centre of a cheating scandal.
The dog dance act, which won the hearts of the nation with their performance telling a story of love and sacrifice, has been accused of deceiving viewers after using a stunt dog.
During an appearance on This Morning, O'Dwyer revealed that Matisse had been too scared to perform the tightrope trick, so they enlisted the help of another pooch.
"Although he could physically do it, the other canine is the dog that actually did it, he's the dog that says, 'I'm the action dog', he plays the double for him," she told host Philip Schofield. "I don't want to give too much information but we decided what he was supposed to be doing because he likes to ad lib a lot. He's a bit of a diva."
Despite her apparent honesty, for many fans it was a little too late, with many claiming that they had been conned.
Unimpressed viewers took to social media after the revelation, insisting that they were disappointed that they were not made aware of the change before they voted.
Some have even called for O'Dwyer to return the £250,000 prize money.
IBTimes UK has contacted Britain's Got Talent for comment.
The last dog act to win the talent show was dancing pooch Pudsey and his owner Ashleigh Butler.
Following their triumph, the duo bagged a £100,000 book deal and a slot on The Tonight Show With Jay Leno. Simon Cowell also vowed to make Border Collie/Bichon Frise/Chinese Crested Powderpuff cross into the next Lassie, Eric Knight's canine hero that grew from a short story to become one of the first mass merchandising media franchises.