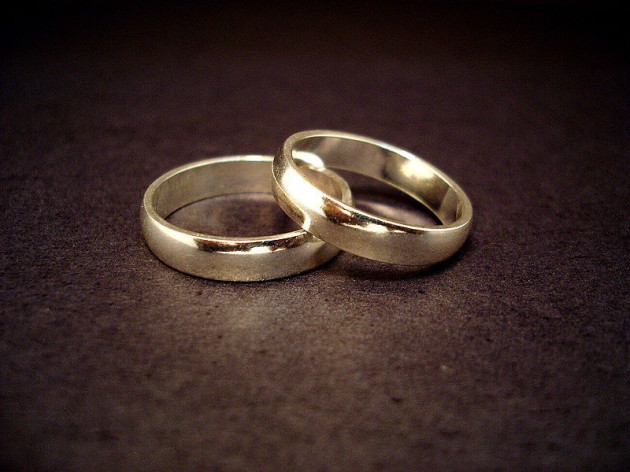 A British man has been found guilty of bigamy in China, the first foreign national to do so in the country's history.
The 48-year-old unnamed man married his Chinese business partner and had two children with her, despite having a wife and four children in the UK.
Both were found guilty of bigamy. He was sentenced to five months in jail with a suspended sentence of six months, while she was given a four month jail sentence, which was suspended for five months, reports China's Xinhua news agency.
The man married his British wife in 1991 but he fell in love with his business partner after arriving in Guangzhou for work in 2005.
His wife grew suspicious of her husband's behaviour the following year when he returned to the UK for a holiday. She then found intimate pictures and wedding photos of the pair.
After an argument broke out, the man returned to China to live in marital bliss with his new wife.
However, seven years later his scorned wife flew to Guangzhou to file charges against her bigamous spouse.
The court found that the man's Chinese wife had known about his UK marriage but had gone ahead with the wedding ceremony in 2006 anyway.
Both surrendered to police voluntarily after the charges were filed. The man said he had always abided by Chinese laws and had not realised they had broken the law, as the marriage was never registered in China.
According to Chinese law, the judge could have sentenced the pair to two years in jail, as both had prior knowledge of the man's previous marriage. However, because they had surrendered voluntarily, the court gave a lenient sentence.
The man said he plans to marry his Chinese wife legally once he has divorced his British wife.
"I'm not just having an affair. I really love Luo Ting. Many foreigners have taken Chinese girls but not married them. I don't think I should act in that way," he said.