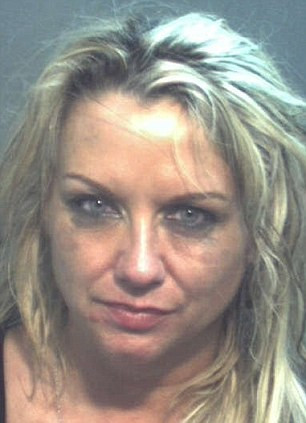 One of Britain's richest couples has been arrested in a Florida nightclub for performing a sexual act on a third party and for possession of cocaine.
The arrest was made in August, but has only recently been revealed.
Mary Gorman, 43, was said to be performing a sexual act on a man in the men's bathroom of an exclusive nightclub as her husband Chris, 44, watched.
Mary Gorman also was accused of pushing the arresting officer in the chest multiple times, after the trio were ordered out of the cubicle.
The Gormans made their combined wealth of £45 million in a series of business they have run together: first, the Gadget Shop, which dissolved, and then Reality Group and DX Communications.
Officers approached the cubicle at 1:45 a.m. after being tipped off by an employee on their regular patrol of the area.
One of the officers at the scene recalled what happened: "Once the stall door opened, the white male was watching defendant Gorman performing a sex act on the black male. The white male and black male exited the stall, exiting the bathroom. Defendant Gorman was still loud inside the bathroom and was asked to leave several times. Defendant Gorman turned around and pushed me in the chest with an open hand."
The couple were released from police custody after paying a combined bail of around £1,300.
The couple have four children between the ages of seven and 21 and live in a £2 million Renfrewshire mansion.
When quizzed about the incident, the Gormans said: "We are obviously horrified by this as, although the arrest did happen, we firmly do not believe that we have done anything to merit the charges or treatment we received."
Chris Gorman was awarded an OBE in 2005.
The case will be heard before the end of 2011.