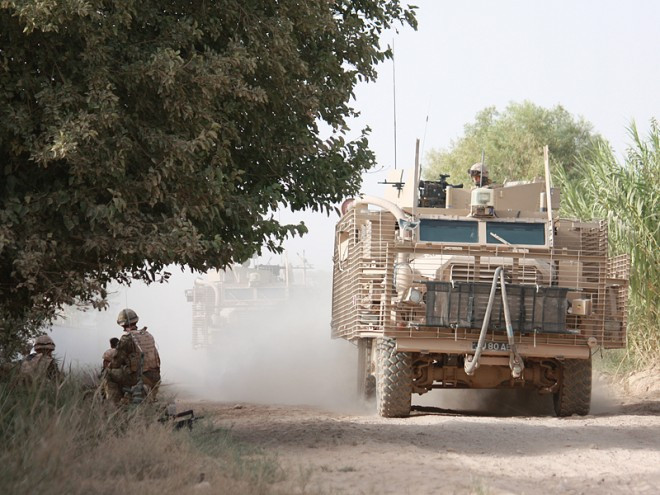 British troops have launched a large offensive against the Taliban in what is being called Operation Tor Shezada (Operation Black Prince).
Hundreds of soldiers from 1st Battalion The Duke of Lancaster's Regiment and the Brigade Reconnaissance Force struck early this morning in an attempt to clear out the Taliban from the stronghold of Nad Ali in Helmand province.
A similar operation by the U.S. Marine Corps was also launched in northern Marjah.
Lieutenant Colonel James Carr-Smith, Spokesman for Task Force Helmand, said, "Operation Tor Shezada will continue the momentum generated by Operation Moshtarak earlier this year.
"Its aims are very much supported by local Afghans living in and around the area of Sayedabad. They are keen that insurgents be removed so that they can live, work and travel there safely.
"Our intent is such that this activity will increase the distance between the population and remaining insurgents - it will further dislocate insurgents and deny them a base from which to attack the Nad 'Ali and Marjah areas, making the local population safer and reducing the threat to ISAF and ANSF [Afghan National Security Forces] troops.
"In time, the operation will enable the Afghan Government to begin development projects in the area, including the planned refurbishment of Sayedabad school, health clinic and bazaar."
The Black Prince was the name given to Edward, Prince of Wales, son of King Edward III, who ruled England in the 14th century. He was a popular and successful military leader during the 100 years war against France. However he died of illness before he could become king, much to the distress of the nation.