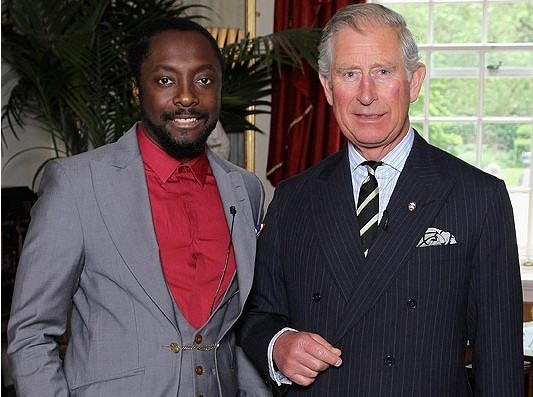 If Beyoncé bonding with Kim Kardashian was not enough it appears that Will.i.am has struck up an unlikely friendship with the heir to the throne, Prince Charles.
Yes, you heard right.
Not only did the Black Eyed Peas frontman recently star in the Queen's diamond jubilee concert and donate £500,000 to the Prince's Trust, he also asked the Prince of Wales if he could move in with him at Clarence House, claim reports.
The 37-year-old US hip-hop star, who is looking for a new pad in London, said he liked the look of Charles's "crib" and popped the all-important question on a recent visit.
Will told the Sun: "I told Prince Charles I was looking for a flat here and said, 'This is a big old crib you've got here. It's a big old house. So could I get a little space?' "
He said of his donation to the trust: "The people of the UK welcomed me into their homes every week and I wanted to give something back.
"I called my manager and said, 'What can I do with the money that I'm getting for The Voic'? I don't need it'. It's the least I could do - the show changed my life."
With Will spending more time in the UK than his native US at the moment, it may provide the opportunity for this budding bromance to blossom.
You never know, his hefty donation towards helping youths in deprived areas of London might persuade Charles to let him stay.
Watch this space...