Train Derails in New York, Four Dead [FIRST PHOTOS]
A commuter train in New York came off the rails on Sunday morning, killing at least four people.
According to early reports, around 50 other passengers are thought to have been injured when the Metro-North train derailed on a bend around 100 metres from a station.
The train, the seven-car service from Poughkeepsie, lost four of its carriages when they came off the rails at 7.22am local time.
The carriages came to rest just out of the Hudson river.
If the early figures are confirmed, the accident will be one of the most serious to have occurred on New York's mass transit system for many years.
The area's local councilman, G Oliver Koppell, who was at the scene of the accident, said it was "certainly the worst one on this line".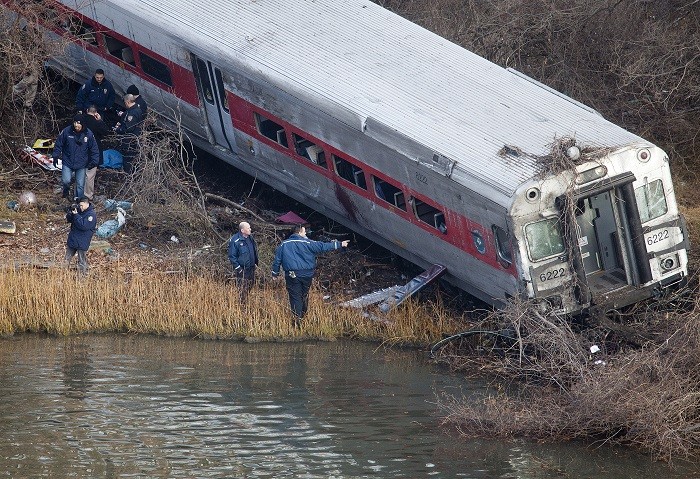 © Copyright IBTimes 2023. All rights reserved.