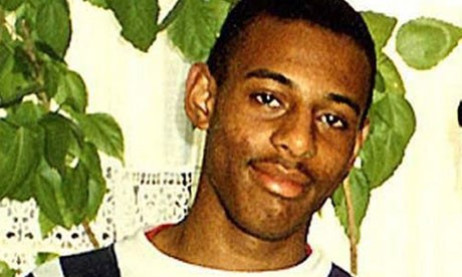 The Metropolitan Police will investigate claims by the brother of racist murder victim Stephan Lawrence that officers have targeted him 25 times because he is black.
Stuart Lawrence, 35, whose 18-year-old brother was murdered by a racist gang in southeast London in 1993, told the Daily Mail he would sue the force for repeated harassment. He has been subject to so many stop-and-search routines purely because of the colour of his skin, he said.
He said he decided to take legal action after he was pulled over in his car by two officers near his home in Peckham, south London, in November because the pair were "naturally suspicious" of him, he claimed.
Scotland Yard said the complaint was a "very serious matter" and would be investigated thoroughly.
Lawrence said: "I am being targeted because of the colour of my skin. I don't think it's because I am Stephen's brother.
"Whenever I have been stopped, I have never been charged with anything, and nothing has ever been found to be wrong with my car.
"I have never, ever, done anything wrong. I have never been in trouble with the law. I have paid my road tax and my insurance, and always tried to keep my cars in a roadworthy state.
"There can be no other reason, apart from racism, for me being stopped so often."
A letter of complaint has been sent to police commissioner Sir Bernard Hogan-Howe, naming the officers allegedly involved in the latest incident on 16 November.
Stephen Lawrence was stabbed to death by a gang of white youths as he waited at a bus stop in Eltham. Two of that gang, Gary Dobson and David Norris, were eventually sentenced to life imprisonment for his murder.
Full force of the law
The Metropolitan Police were heavily criticised for their original investigation and were later accused of being "institutionally racist" by Lord Macpherson after his inquiry.
Stuart Lawrence's solicitor, Imran Khan, said: "Previously, Stuart has not complained or otherwise drawn attention to what has happened to him but now, when the Metropolitan Police seemingly trumpet how things have changed for the better, he has felt the need to take action. He has now instructed me to use the full force of the law."
The Met said: "Mr Lawrence's complaint is a very serious matter and it will be investigated thoroughly and speedily.
"Stop-and-search is an important tool to combat crime and is supported by the community if it is used professionally and fairly. Officers are accountable for their actions and it is therefore essential complaints such as these are fully investigated.
"The commissioner has made it clear that he will not tolerate any form of racism in the MPS [Metropolitan Police]. Strong action will be taken against any individuals in the MPS if they are found to have acted in a racist manner."