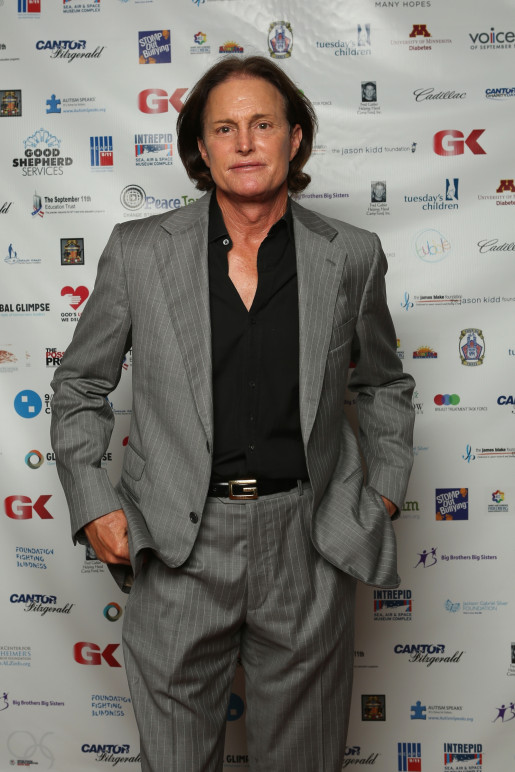 Bruce Jenner's reported decision to transition into a woman may have caught his family by surprise but they support him completely, according to reports.
People magazine reports that, although the 65-year-old former Olympian did not reveal his plans to live as a female immediately, his family have all since come round to the idea.
"There was a lot they didn't know about their Dad," a source told the publication. "The number one thing is they all support Bruce."
Jenner has been the focus of sex-change speculation after he reportedly had his Adam's apple surgically reduced, a common procedure often undertaken by men seeking gender reassignment. The 65-year-old reality star also allegedly started taking oestrogen and asked to be referred to as "Brigitte".
TMZ previously reported that Kris "freaked out" when her ex-husband broke the news to his family, but a family insider says that couldn't be further from the truth. The former couple officially ended their 23-year marriage by divorcing last September.
"Kris has been great and anything that says the opposite just isn't true. It's really a hard adjustment for her and a shock but she 100% supports him – the whole family does."
While Jenner has refused to address the mounting speculation, in January, the reality star's step-daughter Kim Kardashian confirmed that he is on a "journey" on US television.
"I think everyone goes through things in life, and I think that story and what Bruce is going through, I think he'll share whenever the time is right. I feel like that's his journey to talk about." she told Entertainment Tonight.
"He's our Dad so we support him no matter what, and I think when the time is right he'll talk about whatever he wants to talk about. I just think it's his story to talk about, not really mine."