Reuters photographers Jim Urquhart and Jim Bourg are among the 70,000 people spending the week in the Black Rock Desert of Nevada, living in an enormous semi-circular encampment known as Black Rock City. Their photos of Burning Man's art installations, temples and mutant vehicles emerging from dust storms look like surrealist paintings by Salvador Dali.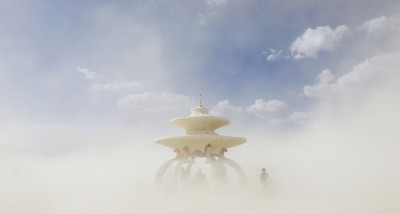 This year's theme is "Radical Ritual: Spirit and Soul", an attempt to reinvent ritual in our post post-modern world. Participants are invited to create interactive rites, ritual processions, elaborate images, shrines, icons, temples, and visions. As the organisers put it: "Our theme will occupy the ambiguous ground that lies between reverence and ridicule, faith and belief, the absurd and the stunningly sublime."
The festival's site, on a dried-up lake bed, is dotted with innovative artworks, plus several giant wooden structures that are burned each night of the festival. The two main structures are the Temple and The Man – a huge wooden effigy that gives the event its name.
The Temple, designed by artists Steven Brummond, Marisha Farnsworth, and Mark Sinclair, is a place for Burning Man participants to leave offerings, tributes and memorials to loved ones. The Temple will be set alight on Sunday night in a symbolic gesture designed to bring closure and healing.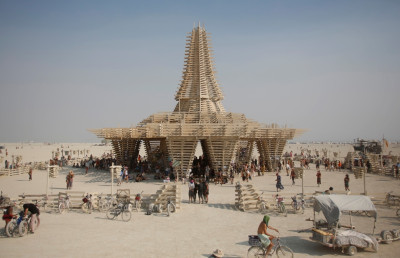 The wooden effigy known as The Man is housed this year in a structure called The Temple of the Golden Spike, surrounded by 20 shrines created by artists from all over the world. The Man will be set alight on Saturday night. You can watch a live stream of the burning – and other random things that may happen in the meantime – here.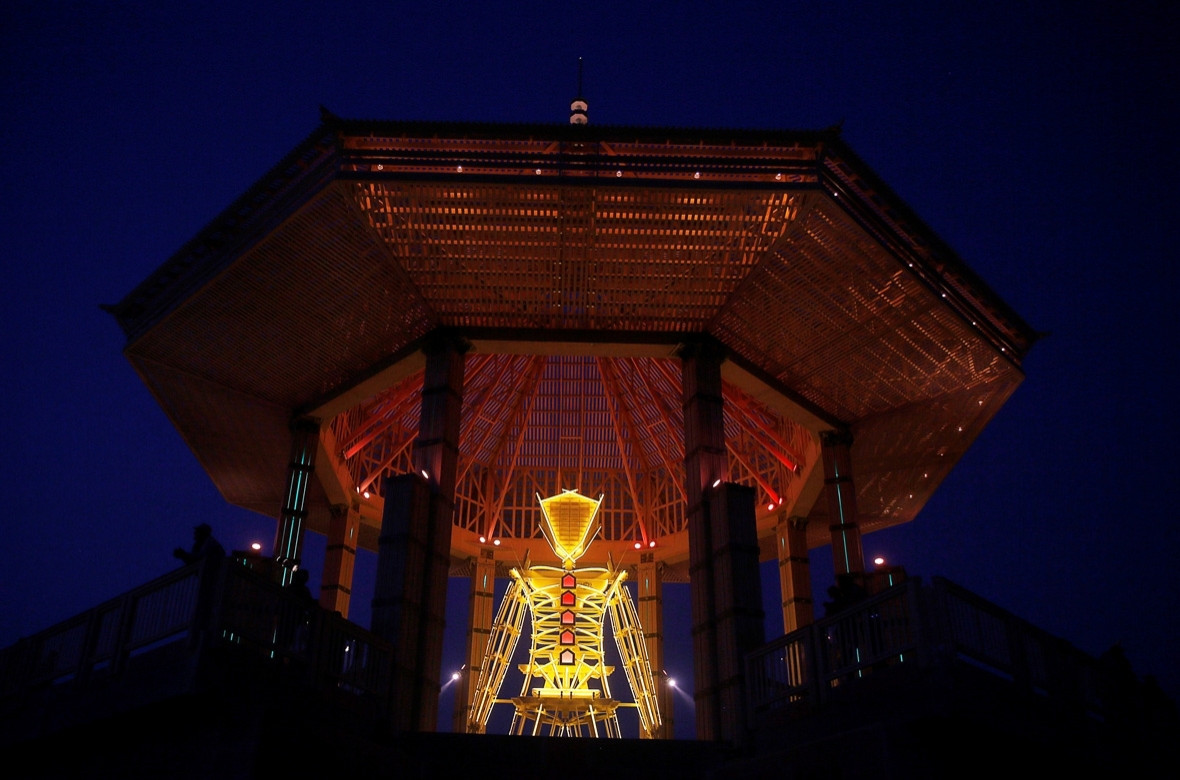 Around 70,000 people experience Burning Man every year, living at the campsite metropolis known as Black Rock City. Made up of trailers and recreational vehicles parked in a precise layout, Black Rock City has named streets, a cinema, temples and even its own airport – but no shops. Money is outlawed at the festival, so revellers must bring everything they will need for the week-long rave, described as "where Mad Max meets Woodstock".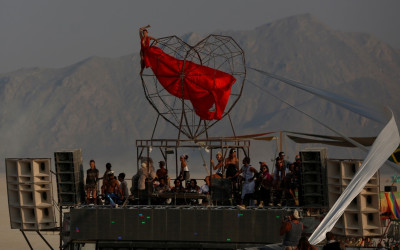 Jim Urquhart, who has been photographing Burning Man for several years, created these 360-degree views of some of the installations at last year's festival. Click through the thumbnails and pan around the each image to experience the madness and creativity of Black Rock City.