The weather is always a huge factor at Burning Man, the week-long festival in the middle of the Black Rock Desert of Nevada – and this year's looks like being the hottest ever. Temperatures on Saturday and Sunday are expected to exceed 100 degrees Fahrenheit (38C).
"A lot more will be burning than just the wooden figure," quipped Mark Deutschendorf, a meteorologist with the National Weather Service office in Reno. He said he believed the only time the temperature has ever exceeded 100 on an actual festival day was in 2007.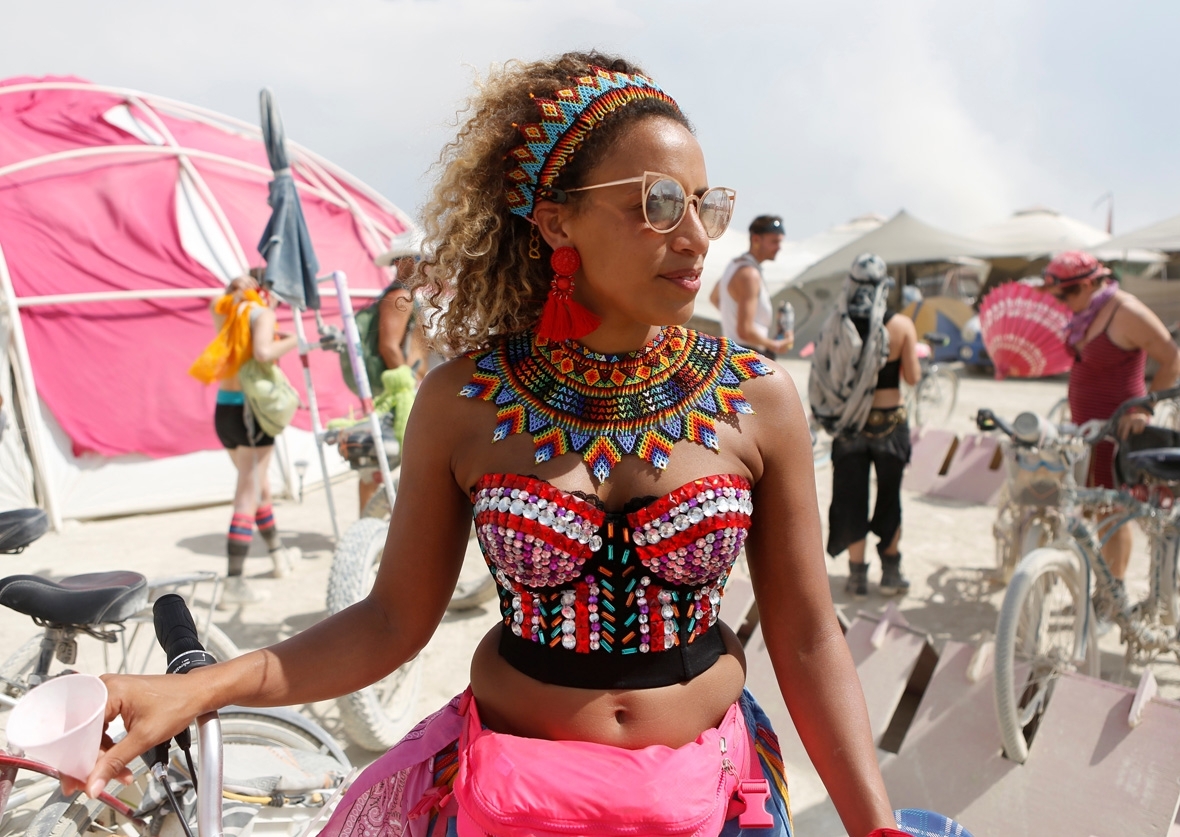 The high temperatures have already caused headaches for the organisers. Highway 447, the main road into the site, has been closed because of a wildfire, and is expected to remain closed for up to 12 hours. Most festival-goers are already at Black Rock City, but organisers advise anyone still planning to travel to postpone their departures. To make things worse, "Smoke Creek Road, which has sometimes been used as an alternative, is impassable as a result of recent storm damage."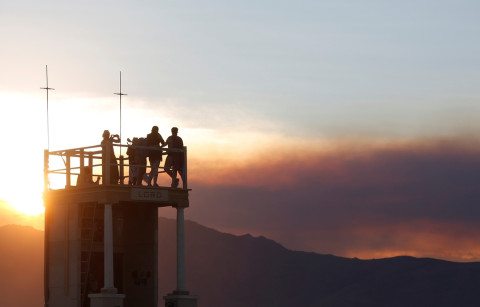 The extreme conditions mean that Burning Man is not for the faint of heart – as the website puts it: "The Black Rock Desert is trying its best to kill you". Festival-goers are required to bring goggles and particle filters to protect against dust storms.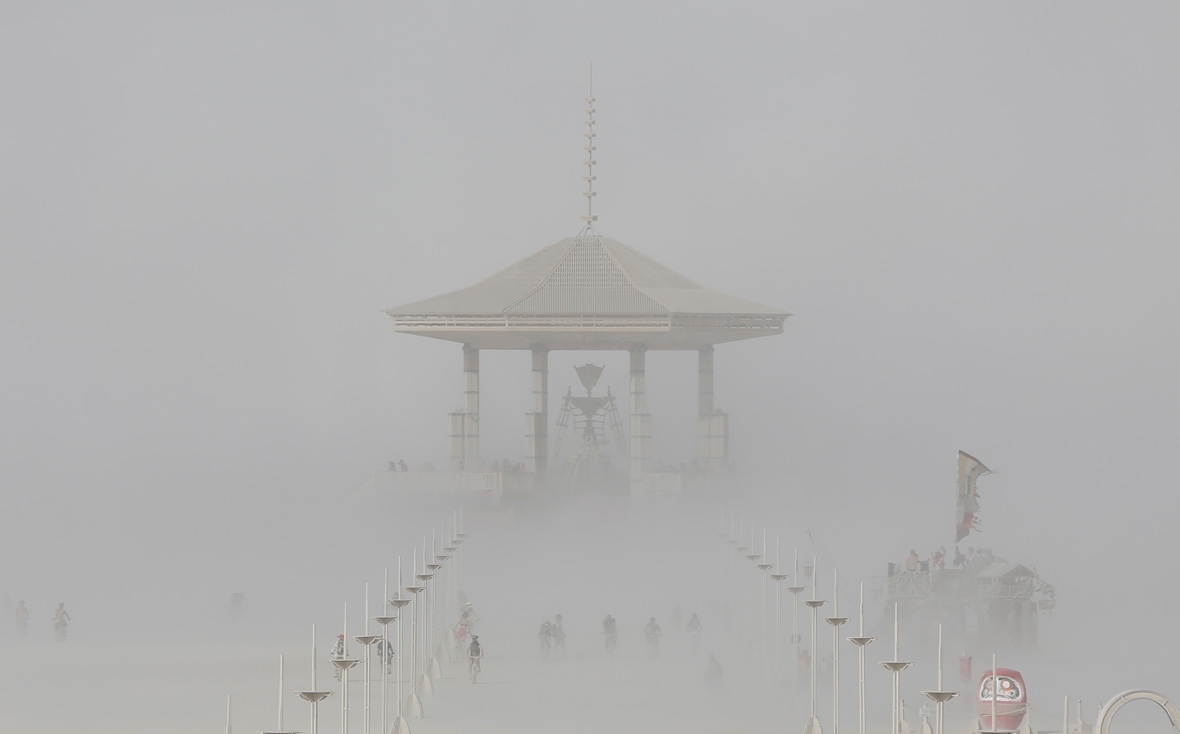 Around 70,000 people experience Burning Man every year, living at the campsite metropolis known as Black Rock City. Made up of trailers and recreational vehicles parked in a precise layout, Black Rock City has named streets, a cinema, temples and even its own airport – but no shops. Money is outlawed at the festival, so revellers must bring everything they will need for the week-long rave, described as "where Mad Max meets Woodstock".
This year's theme is "Radical Ritual: Spirit and Soul", an attempt to reinvent ritual in our post post-modern world. Participants are invited to create interactive rites, ritual processions, elaborate images, shrines, icons, temples, and visions. As the organisers put it: "Our theme will occupy the ambiguous ground that lies between reverence and ridicule, faith and belief, the absurd and the stunningly sublime."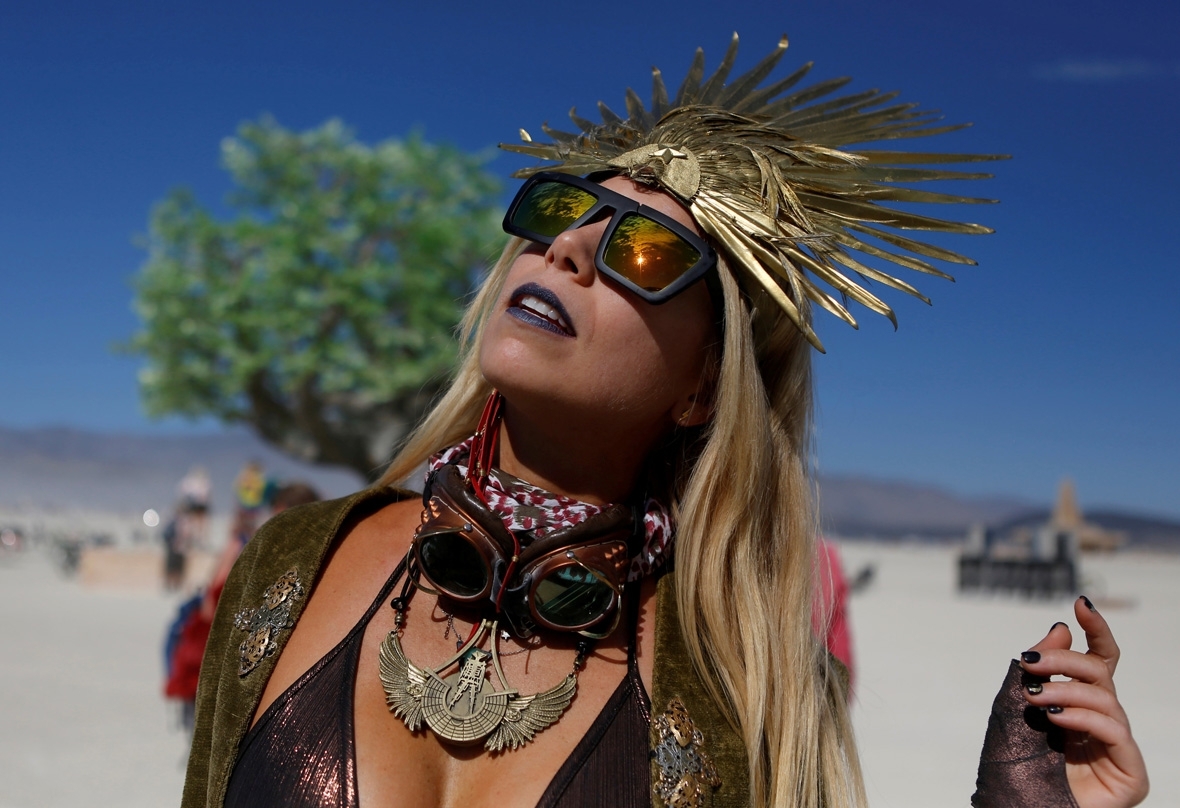 The festival's site, on a dried-up lake bed, is dotted with innovative artworks, plus several giant wooden structures that are burned each night of the festival. Burning Man ends with the burning of the huge wooden effigy that gives the event its name.
You can see more of Burning Man's structures and artworks, and watch a livestream from the festival – including the burning of The Man – here.