Aerial photographs show a massive semi-circular metropolis stretching for miles across the desolate, dusty Black Rock desert in Nevada. This is Black Rock City, a huge temporary city in the middle of the desert that is home to around 70,000 people for one week during the annual Burning Man festival.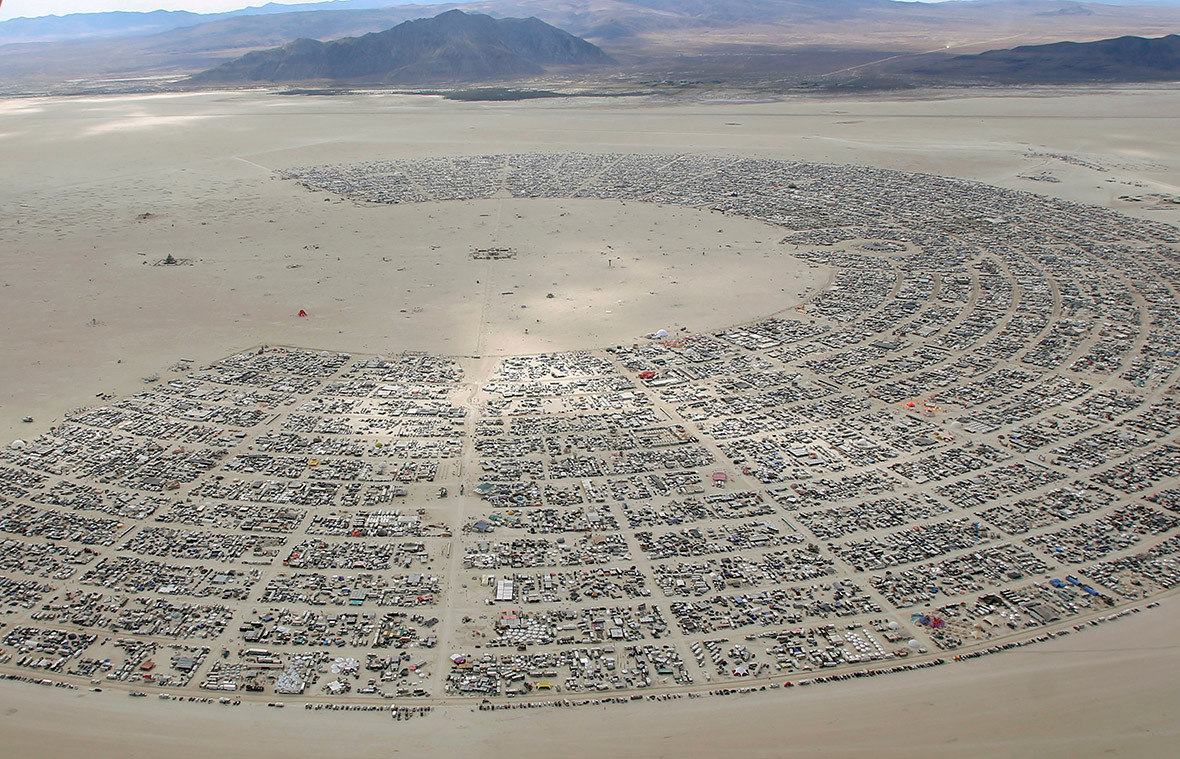 Made up of trailers and recreational vehicles parked in a precise layout, the campsite has named streets, a cinema, temples and even its own airport – but no shops. Money is outlawed at the festival, so revellers must bring everything they will need for the week-long rave, described as "where Mad Max meets Woodstock".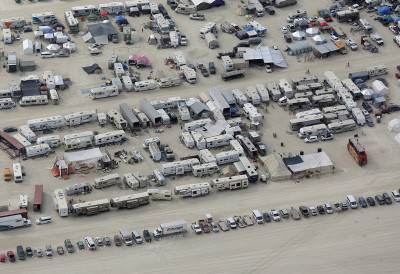 The extreme conditions mean that Burning Man is not for the faint of heart – as the website puts it: "The Black Rock Desert is trying its best to kill you". Festival-goers are required to bring goggles and particle filters to protect against dust storms.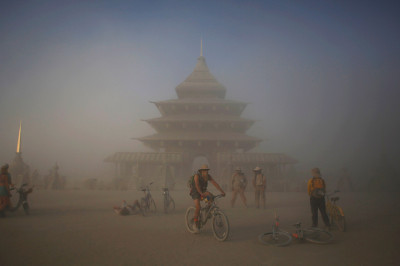 The festival's site, on a dried-up lake bed, is dotted with giant sculptures that are burned each night of the festival. The event will climax on the final night with the burning of the huge wooden effigy that gives the event its name.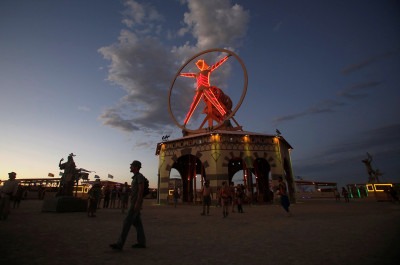 Burning Man's theme this year is Da Vinci's Workshops, inspired by the Italian Renaissance of the middle fifteenth and early sixteenth centuries. Reuters photographer Jim Urquhart is on hand to capture the festival this year, as he has been for many years.