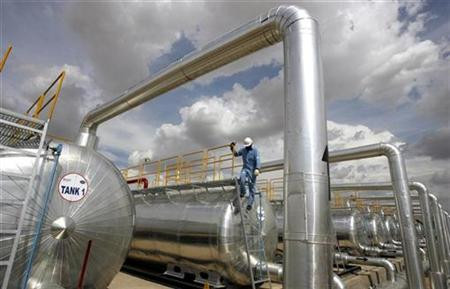 Shares in Cairn Energy were down on the FTSE 100 in morning trading after the group posted its results for the first half of the year.
The group said that its revenue before exceptional items had seen an increase of 311 per cent in the period to $333 million.
In addition Cairn said it made an operating profit of $94 million, before exceptional items, turning around a $15 million loss made in the first half of last year.
Cairn is currently in negotiations to sell a 51 per cent stake of Cairn India to Vedanta Resources for as much as $8.5 billion, much of which will be returned to shareholders. The deal is expected to be completed at around the turn of the year.
During the half year period Cairn said it had produced a gross 87,523 barrels of oil per day, up from 68,941 barrels per day in the same period last year.
Net cash as of 30 June was $267 million, down from $631 million one year previously.
Sir Bill Gammell, Chief Executive of Cairn Energy, said, "In line with Cairn's long-held strategy of adding and realising value, the transaction with Vedanta will result in a substantial return of cash to shareholders whilst ensuring the company has the financial flexibility to pursue its multi-basin exploration strategy in Greenland.
"I am encouraged that we have early indications of a working hydrocarbon system with our first well in Greenland, confirming our belief in the exploration potential. We look forward to assessing the results of the remainder of the 2010 drilling programme."
By 11:20 shares in Cairn Energy were down 1.12 per cent on the FTSE 100 to 459.20 pence per share.