Can getting enough exercise moderate alcohol's lethal effects?
Scientists compared how physical activity affected association between alcohol intake and death from all causes.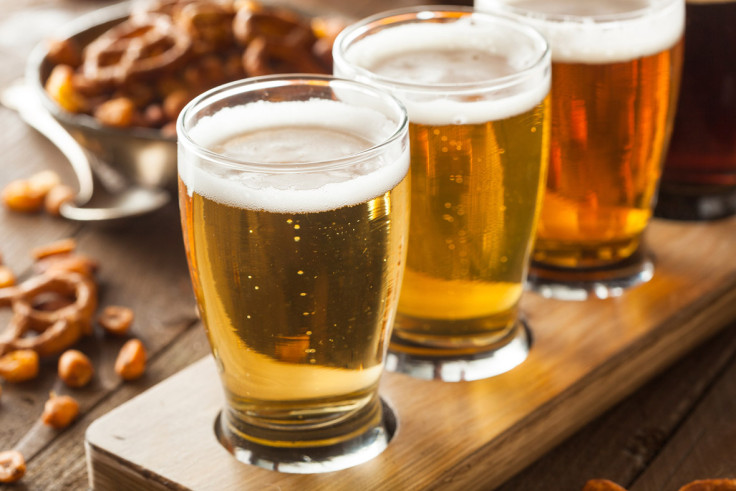 A new study, published in the British Journal of Sports Medicine, suggests that following the recommended weekly guidelines for physical activity, may offset the heightened risks of death from all causes that are associated with drinking alcohol.
High alcohol intake has long been associated with a heightened risk of death from all causes, including heart disease, stroke, and various types of cancers. Interestingly, some studies suggest that alcohol consumption and physical activity could share common biological disease pathways, working in opposite directions.
In the latest research, scientists attempted to find out whether physical activity affected the association between alcohol intake and death from all causes. They utilised data taken from national health surveys carried out in England and Scotland for the years 1994, 1998, 1999, 2003, 2004 and 2006. Participants in the surveys were asked about the frequency and type of their alcohol intakes, as well as their physical activity levels. The new research zeroed in on those aged 40 or older.
Weekly alcohol intake was classified as either "occasional", meaning not within the last week, "within UK government weekly guidelines", which at the time of the study was 14 units for women and 21 for men, "hazardous" up to 35 units for women and 49 for men, and "harmful", meaning more than 35 and 49 for men and women respectively.
Around 15% of the survey participants were either lifelong abstainers or former drinkers while roughly 13% said they exceeded the former recommended weekly maximum. Of those who said they had had a drink in the past week, the average intake was slightly more than 6 units.
Physical activity – defined as walking for any purpose and formal exercise or sport undertaken in the preceding 4 weeks – was measured in Metabolic Equivalent of Task (ME) minutes. This expresses the amount of energy, or calories, expended per every minute of physical activity.
Weekly physical activity was categorised as either "inactive", meaning less than 7.5 MET/hour, "active at the lower end of the recommended guidelines", more than 7.5 MET/hour, and "active at the upper end", meaning more than 15 MET/hour.
Just over a quarter of respondents said they did not do any physical activity at all, while just around 61% fell into the "inactive" category, not achieving the recommended 5 MET/hour a week, which corresponds to 150 minutes of moderate intensity physical activity.
Nearly 40% of participants met the lower recommended weekly target while just under one in four achieved the higher target. The average weekly score for all those surveyed was 8.8 MET/hour.
During the monitoring period, stretching to the end of 2009 in Scotland and the end of 2011 in England, 5735 deaths were recorded among the 36,370 respondents for whom complete data was available. After taking into account potentially influential factors, a direct association emerged between drinking alcohol and death from all causes, including cancer.
When compared with lifelong abstinence, drinking in the past and drinking at hazardous levels were clearly associated with an increased risk of death from all causes. In addition, a higher weekly intake, was associated with a greater risk of death from cancer, even if that intake was below recommended limits. Interestingly, occasional drinking was associated with a slightly lower risk of death from all causes, including heart disease, but not cancer.
When the researchers factored in physical activity to their analysis, the risk of death for all those surveyed varied according to the amounts of exercise undertaken. The participants who failed to meet the minimum recommended level of 7.5 MET/hour had a heightened risk of death from cancer that was dose dependent.
This risk however, reduced or disappeared completely in those participants who were physically active, for all those who did the minimum amounts of exercise upwards. Meanwhile, the association between alcohol and heightened risk of death from all causes was slightly lower for all those up to the hazardous drinkers.
The researchers point out that this is an observational study so no direct conclusions can be drawn regarding cause and effect, especially because they didn't measure things like drinking patterns or dietary factors, which could have affected the results.
Nevertheless, the findings suggest that physical activity has the potential to promote health and to moderate some of the harmful effects of drinking, even when undertaken at the minimum weekly levels.
"Our results provide an additional argument for the role of [physical activity] as a means to promote the health of the population even in the presence of other less healthy behaviours," the researchers write.
"The public health relevance of our results is further emphasised by the recently updated alcohol consumption guidelines review by the UK Chief Medical Officer that found that cancer mortality risk starts from a relatively low level of alcohol consumption."
© Copyright IBTimes 2023. All rights reserved.