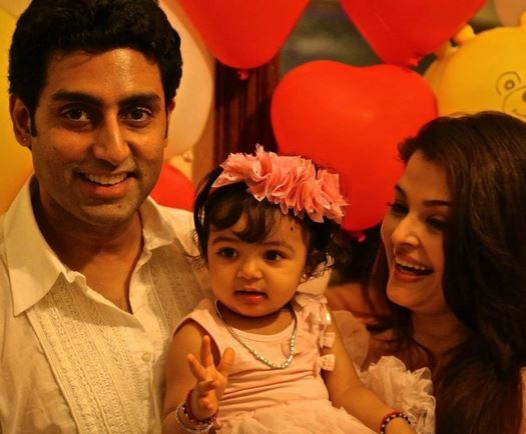 Bollywood diva Aishwarya Rai Bachchan is set to walk the red carpet at the Cannes Film Festival for the 11th consecutive time on 15 May. Fans all over the world are waiting to see if her 17-month-old daughter Aaradhya will accompany her.
"Aishwarya is keen to show Aaradhya around in the French city and if possible take her to the fest too," a source told Indian news channel NDTV.
This year's event will have a heavy Bollywood presence as the Hindi film industry celebrates its 100th anniversary. At least 15 stars from Indian cinema will walk the red carpet during the festival, either to promote their films or as brand ambassadors of various products.
Meanwhile, legendary actor Amitabh Bachchan will make his Hollywood debut at Cannes. The actor, who is Aishwarya Rai Bachchan's father-in-law, stars in The Great Gatsby, with Leonardo DiCaprio, Tobey Maguire, Isla Fisher and Carey Mulligan.
The 70-year-old actor had previously revealed that he did not accept any payment for the role.
"My participation in Baz Luhrmann's film The Great Gatsby is a mere one scene appearance as a friendly gesture. Baz Luhrmann during his private visit to India last year, had dropped by my office to meet me and presented me with some paintings of a prominent painter that was accompanying him. He called last month and wondered if I would do this small role in his film and I agreed. It is a gesture. I have refused any remuneration on this too," he wrote.
The film, based on the American author Francis Scott Fitzgerald's classic novel of the same name, will open the 2013 Cannes Film Festival. It is expected to have a theatrical release in the US and in India on 10 May, with the UK release scheduled for 16 May.
The 2013 Cannes Film Festival starts on 15 May and runs to 26 May. Oscar-winning director Steven Spielberg will be Head of Jury for the main competition.