Cardiff City owner Vincent Tan is making a habit of using financial investment as a way of seeing to keep supporters onside.
While announcing the swathes of changes to the club's brand, including the alteration of the club crest and home shirt colour last May, seemingly purely to appease the Asian market, Tan pledged to invest in a new training ground and in Malky Mackay's playing squad.
As the search for a site for the new training ground continues, over £10m was spent on the playing staff in the summer. The signings of Craig Bellamy, Jordon Mutch, Nicky Maynard and Etien Velikinja among others might have been merely a sweetener for fans upset by the changes, but they signalled intent on ending over 50 years without top flight football.
The fans were split three ways. Those who were disenchanted by the alterations boycotted, fans who opposed to the changes but continued to support the team, and the majority who have embraced the modifications amid the fine wine the Premier League could offer despite over a century of history having been dismissed.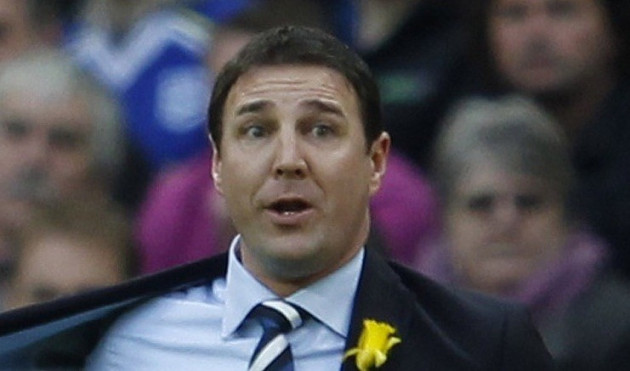 Promotion to the top flight for the first time since 1962 has duly followed.
Tan is of course aware that Cardiff should follow a business model, and with a prospective £100m investment, the Malaysian owner is keen to see a return. To exchange it for the club's dignity however, is an abuse of power, coupled with the immoral use of financial investment in the playing squad as a bargaining chip.
While just two changes were made to the club's brand 12 months ago, you fear that with Tan offering between £20m-£25m worth of investment in players during the upcoming summer, he may be planning staggered changes in South Wales. Last summer, ideas to rename the club thus removing the Bluebirds nickname and replacing it with 'Dragons' and changing the colour of the seats to red were all shelved, ideas that Tan maintained on Tuesday night, after the draw with Charlton Athletic which selaed promotion, won't resurface.
Any additional tinkering will really test the resolve and loyalty of Cardiff's supporters and could work to drive away fans who stuck with the club during their spell in the fourth division. Of greater concern is if Tan will care.
"We need to strategise well and we'd like to spend some money - maybe 20 to 25 million," said Tan.
"Others have spent a big amount of money and don't do well, so we will try to spend smartly."
Some fans have compared Cardiff's situation to being one step away from that of Milton Keynes Dons. In some ways, they're worse. If the 60 mile relocation from south London to Buckinghamshire cut Dons fans off ruthlessly from their beloved club, then Cardiff are sliding to a slow, agonising death in ostracising their support.
You need only spend a few minutes hearing from Mackay to realise that he's not yet lost his sanity at the Cardiff City Stadium. While Tan might force upon him droves of funds, the Scot is unlikely to be foolhardy enough to accept. Recent history tells us that stability in the Premier League is built on the foundations of a club's promotion side, and not top flight cast offs. Norwich City and Swansea City will tell you mind succeeds over matter.
But financial promises will continue to strike the right cord with some fans, regardless of any further changes. How to lose fans and alienate people; Tan is the product of football's over commercialised and greedy guise.