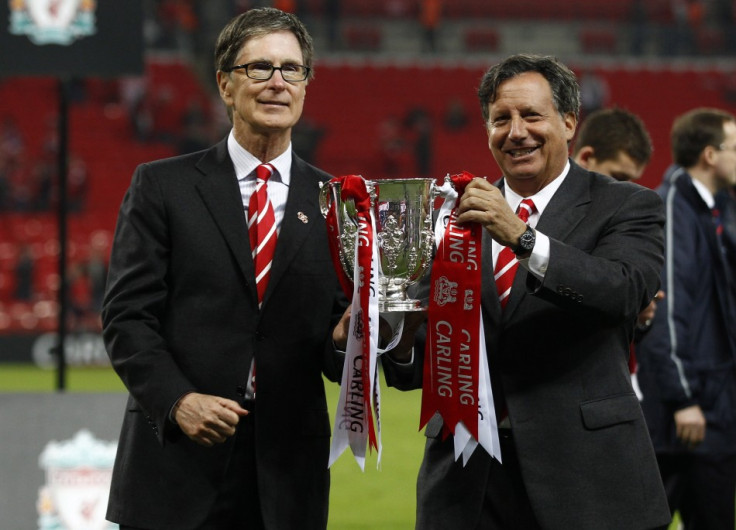 Liverpool owner John Henry insists the club's Carling Cup triumph is merely the first step in the rejuvenation process at Anfield but said he was satisfied with the direction of the club under manager Kenny Dalglish.
The Reds beat Cardiff City on penalties at Wembley on Sunday to secure their first silverware under Henry and the Fenway Sports Group.
And while Liverpool's principal owner was quick to praise the squad in the wake of Sunday's victory he cautioned fans that ending the club's six-year trophy drought was the first step towards challenging for domestic and European honours.
"It's about silverware, right, so it will help us [Liverpool] build on every level and it's what our players and our fans expect," Henry is quoted in the Daily Mail.
"We are just so happy for the supporters; they have been through so much, so many things off the field.
"They are used to a certain kind of excellence; to see that start to emerge again [is great]. We've still got a long way to go so I'm hesitant to say success has come quickly or it hasn't - it's been a year. We have so much to learn about all aspects of this sport and we are still learning."
Liverpool remain in contention for the FA Cup and are vying for a top four finish that would return them to the Champions League for the first time since 2009.
"This is a great first step in what we are trying to accomplish in moving in the direction that we hope we would move," Henry added.
"We need to win the FA Cup. We just need to beat Stoke (in the quarter-finals) and we would be extremely happy to do that."
Liverpool managing director Ian Ayre has lauded the impact of Henry since the Fenway Group took over from Tom Hicks and George Gillett in a £300m buy-out in October 2010.
"After the takeover just over a year ago you need a bit of time," managing director Ian Ayre said.
"New players, new manager - to see it all come together is fantastic for everyone.
"For someone to come in during a pretty distressed situation and invest what they have and keep the faith, they deserve this and even more than this. They put so much into it.
"We've always said that the most important thing is that we keep progressing and in the last couple of months we've seemed to progress."