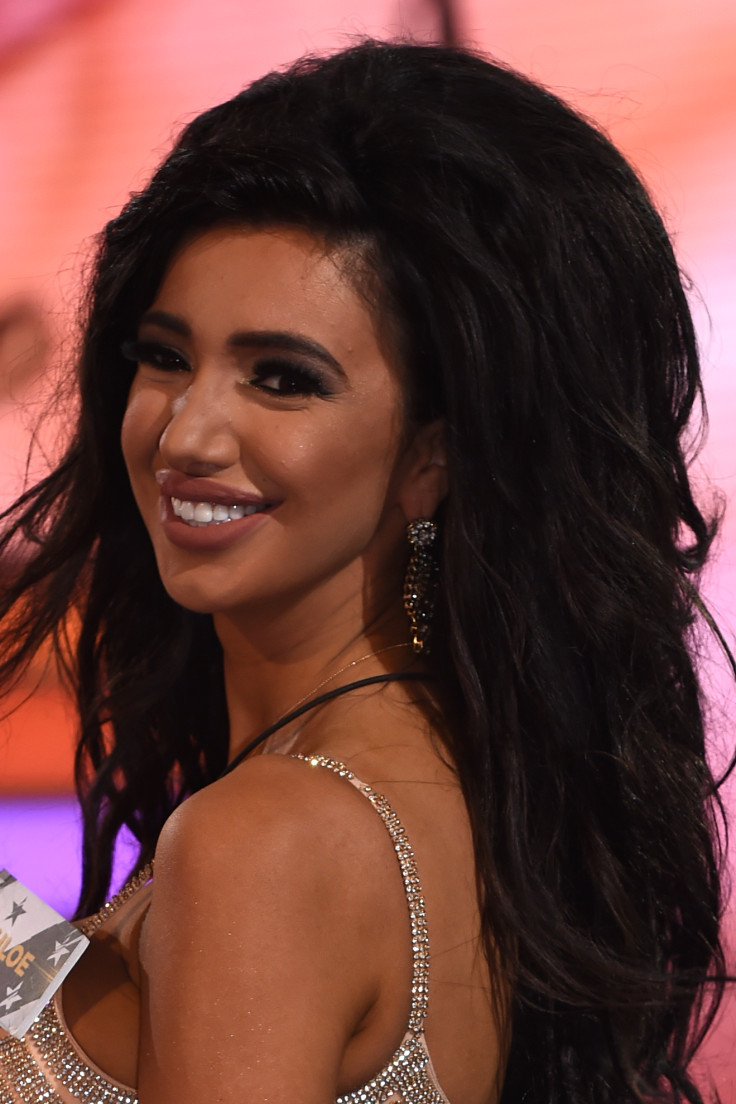 It looks like anything Marnie Simpson can do, Chloe Khan can do better. The 25-year-old model left viewers stunned after stripping naked and begging love interest Stephen Bear for sex on Wednesday's night's show.
Following a night of heavy drinking, Khan decided to show off her pole dancing skills and her enhanced assets during one of the raunchiest scenes to air on the Channel 5 series yet. Her housemates Lewis Bloor, Bear and Marnie Simpson watched on in amusement.
Although she later boasted about being the first person in the show's 17-year history to talk to Big Brother topless in the Dairy Room, the steamy scenes prompted a strong response from viewers who headed online in droves to express disapproval over the mother-of-one's antics.
One critic said: "That Chloe Khan is actually disgusting how embarrassing have some respect for yourself girl."
Another added: "Chloe Khan is everything a woman should not be, what an embarrassment."
However, a few came to her defence insisting that she was just having fun and "harmless really."
Earlier in the day, the busty brunette was in floods of tears after being branded a 'prostitute' by Loose Women presenter Saira Khan - who has since been evicted from the house -and Mob Wives star Renee Graziano. The pair did not approve of her now infamous garden massage with Bear.
Meanwhile, the estranged husband of the former X Factor contestant has slammed reports that they are still married. Breaking his silence over the claims, Mohammad Imran Khan, who revealed he is currently running her social media accounts, published a post on her Instagram to state that the pair remain simply good friends.
"There is a lot of speculation and bad press about Chloe's private and family life. It's very sad for me to see that yet again supposed friends of Chloe's are selling stories on her to make a bit of money at her expense," he wrote.
"Myself and Chloe were married years ago, it ended very amicably and we remain the best of friends. I am running her social media accounts for her whilst she is in the house, and she always has my full support."