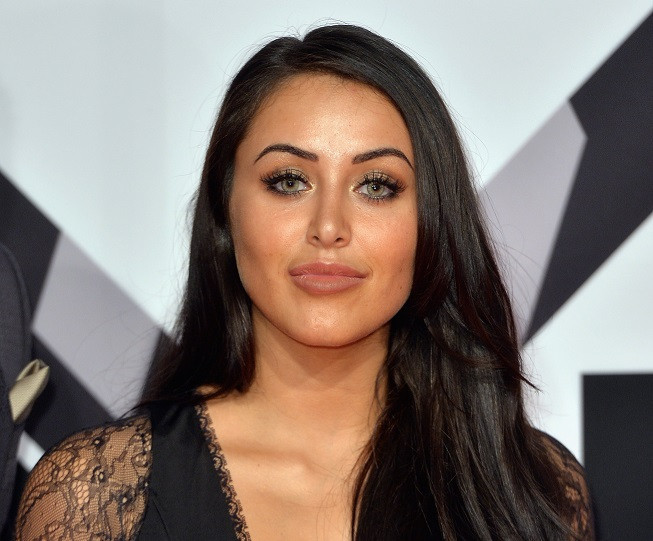 Marnie Simpson has provoked the wrath Celebrity Big Brother fans after going full frontal on the reality show. The 24-year-old Geordie Shore star stripped naked on Monday's nights episode following a 'romantic shower' with love interest Lewis Bloor.
In the uncensored scenes, the brunette beauty could be seen dashing out of the shower with a cheeky grin on her face. Clearly inspired by her care-free attitude, Bloor followed suit a few seconds later by giving viewers a quick glimpse of his manhood. However, he opted against strutting his stuff around the room.
Unsurprisingly, the steamy scenes promoted a strong response from viewers who headed online in droves to express disapproval. One said: "As if marnie is prancing around fully naked a week after meeting man &on big tv, ok boo do you . absolute trash #cbb"
Another critic said:"Does Marnie Simpson not think about what she's doing and how disgusting she's making herself look #cbb, [sic]"
A third added: "vomits all over television #CBB Trying to unsee Lewis and Marnie."
However, some fans came to Simpson's defensive, with one noting the obvious double standards with a tweet that simply read: "And Lewis? #CBB"
Things have been heating up between Simpson and Lewis since they kissed in the storeroom just four days in to the series. She gushed about the racy incident in the Diary Room, telling viewers: "I just had the most romantic shower in my life!I would never do anything more than shower with him and kiss him. I've never had a boy treat me how he treats me! I feel so lucky. He is just perfect."
Meanwhile, her mother has insisted that she wouldn't have any problems with her daughter having sex on the show because she loves her unconditionally. In a candid interview with OK! Magazine Sharra Kyle said: "I've seen her having sex on Geordie Shore and all I can do is be there for her and support her. I'm her biggest fan and I love her unconditionally."
For more entertainment news follow A-List on Twitter @Alistinsider