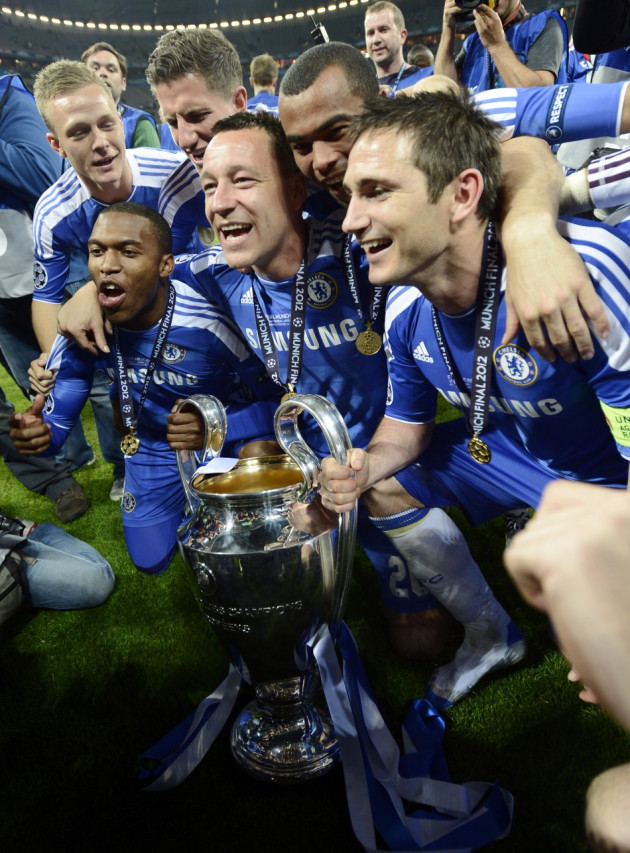 Saturday's Champions League triumph in Munich was more than just a trophy for Chelsea's Ivorian stars Didier Drogba and Salomon Kalou. It was an expression of a personal battle... a chance to highlight far more serious humanitarian issues and focus the world's eyes on the suffering and the misery that ravaged their country, following two civil wars in a decade.
As many as 3,000 people were killed in the West African country and more than a million left homeless, early last year, when war broke out after President Laurent Gbagbo refused to acknowledge an electoral defeat to successor Alassane Ouattara.
Kalou, who is one of 10 children in his family, spends most of his Chelsea wages on supplying food and shelter to family and friends back home. However, worse was to follow. When civil war broke out in the country last year, Kalou's father - Antoine - went missing, leaving the player shattered.
"I had been able to move my mum and all my sisters to a house in neighbouring Togo. My dad and friends were going to follow them but the war broke out and they were completely stuck. I feared for them. I spent entire days on the phone and on the internet. I followed the news every hour. Sometimes I could not trace my father or speak to him for a week. He was in the danger zone and so were most of my friends," the Sun quoted the 26-year-old as saying.
Fortunately, Kalou never gave up hope and somehow, using every little bit of his money, his fame and his connections, he tracked them all down and relocated them to safer environs... all from Surrey in the UK.
"I got many friends to a safe place. Some of them had to escape to Ghana. Looking back I am so grateful that they all survived. I consider my help to them as a duty I had to fulfil. At this moment there is peace again in my country. I don't know how long for. I'm lucky, I live in London and I have a lovely house in Cobham. But, like Didier Drogba, my roots are in Ivory Coast," the winger said.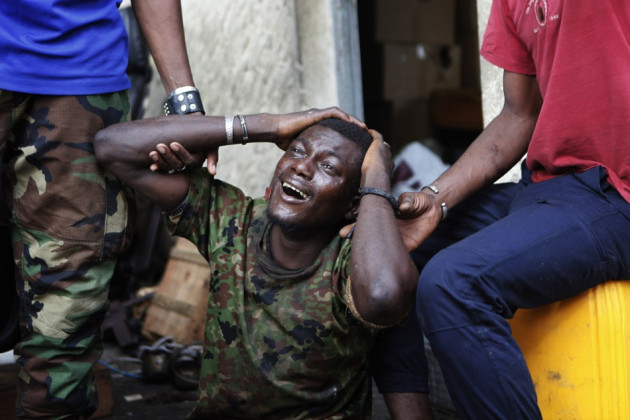 "People in Japan are used to earthquakes every few years. We Africans know we are confronted with civil wars. Africans fight a lot because people with power use political games to get whole populations fighting. The people in Africa are not blessed with education like here so they don't see they are manipulated by the people with power. This is why I fight for education in Ivory Coast. I want as many people as possible to understand things in life," he stressed.
Kalou's team mate and compatriot, Drogba, also understands the reality of the situation and their responsibility in trying to establish peace and prosperity in their war-torn homeland. He too has lost members of his family to the war.
"I remember when the Ivory Coast was known as a peaceful country. Then I saw this devastation happening. Members of my family were killed - aunties and uncles. Some of my father's houses in his village were attacked. People know I'm from the same region as Laurent Gbagbo. They thought I had a connection," the 34 year old was quoted as saying in an earlier report by The Sun.
"I had to be professional at Chelsea and focus on training. Then I could go home and think about it. Football was the best thing for me then. I could forget for a few hours the situation in my country. I would talk to Kalou. A few of the other Chelsea players and staff would also talk to me about what was going on. It would give me a little boost," the striker added.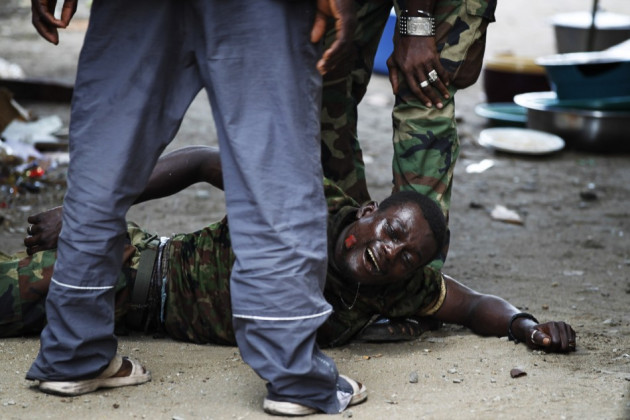 The striker set up the Didier Drogba Foundation five years ago, with the aim of first building a £3mn hospital in the capital of Abidjan, to be followed by satellite clinics across the country.
"I am already excited. I can't wait for this hospital to be built. But for the war it would have been open now. We need this hospital because we want to be able to get help for people in Abidjan. To fly to another country is very difficult for kids when they are sick. We had to wait for the situation to be better and also for people to be ready to go to work. So we are going to start now. It will cost more than £3mn but the government will help us," Drogba said.
Kalou launched his own foundation in 2010, to raise money for schools and clinics and has since contributed heavily to the cause.
"We want to build more schools and I want children to be able to take part in all sports. I first built a clinic for people with kidney and stomach disorders. There was only one dialysis place in Ivory Coast. People had to pack in work to travel there," Kalou said.
In football, where the monetary aspect of the game is starting to dictate all other fields, we sometimes forget that big stars like Kalou and Drogba come from countries and homes that are nothing as comfortable as most of us have been blessed with.