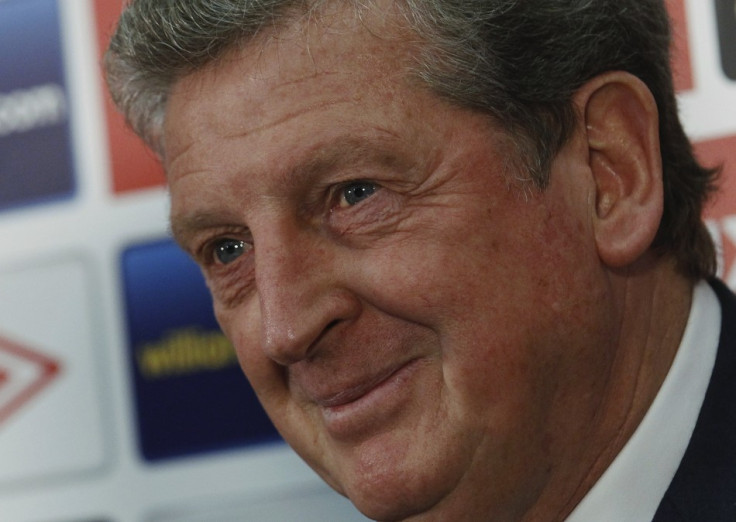 England manger Roy Hodgson insists Chelsea are not underdogs in the Champions League final against German giants Bayern Munich.
Although the Blues will miss key players due to suspensions and injuries, the former West Bromwich Albion boss insists Chelsea have as good a chance of winning the Champions League on Saturday as hosts Bayern Munich, despite many experts thinking otherwise.
"I think it will be a lot closer, as far as Chelsea are concerned, than many pundits are predicting. People seem to be writing them off as the underdog for this one, but to be frank, I don't see them as the underdog at all," said the 64 year old boss, who will be in Munich witnessing the Champions League final, according to an ESPN report. Hodgson led Fulham to the final of the Europa League in 2010, where they lost to Spanish club Atletico Madrid.
"I'd like to see Chelsea win, like anyone else, but I think it will be close," said Hodgson, according to a Goal.com report.
Meanwhile, Arsenal boss Arsene Wenger, whose team successfully secured a Champions League position for next season, has accused Chelsea owner Roman Abramovich of constantly changing managers and spending too much money on his team.
"Chelsea have had a spell of doubts and uncertainties during the season. They are a club that has invested enormous amounts of money every year. Their wage bill is absolutely mind-boggling," the Sun quoted Wenger as saying. The 62 year old Frenchman further accused the Russian billionaire of impatience and a lack of faith in his players and staff. Nevertheless, he did also add the team should be praised for their season so far and all their comebacks, which happened in spite of being under constant pressure.
"Their squad is very mature, they quickly know how to get a grip on themselves and they don't panic. Their squad always manages to bounce back. That said, let's not forget that Chelsea are very far off the pace in the league," he added.
However, the Frenchman claimed the Blues are becoming a team better at games in cups rather than the league.
"Chelsea are a cup team these days. Maybe they can't keep up the pace in a marathon but they can handle a sprint," he said, according to The Sun. Wenger feels the main reason behind Chelsea's successful cup campaigns is Ivorian striker Didier Drogba
"They are also a team with Didier Drogba up their sleeves. I have sometimes criticised him for his attitude. But you have to respect him as a player, for the quality of his performances and the animalistic side to him," added the Frenchman.