Daniel Sturridge says he's moved on from the disappointment of not receiving as much game time as he would have liked in the second half of last season, with the striker hoping to show post-Didier Drogba that he is worthy of a starting place at Stamford Bridge.
Sturridge come into last with the Blues on fire, with the 22 year old returning from a loan spell at Bolton to stand tall alongside the likes of Fernando Torres and Drogba.
But as the season wore on, Drogba's experience was used to help Chelsea come back from poor form to win the Champions League and FA Cup, and as a result Sturridge had trouble building his minutes on the pitch.
But Sturridge hopes that after a successful pre-season, he can show Chelsea that he is just as good in front of the net as an invigorated Torres.
"Obviously I wasn't happy about [the limited game time] but you move on," Soccerway reported the star saying.
"It was a good end to the season, we won two trophies. Hopefully this season we'll have some success.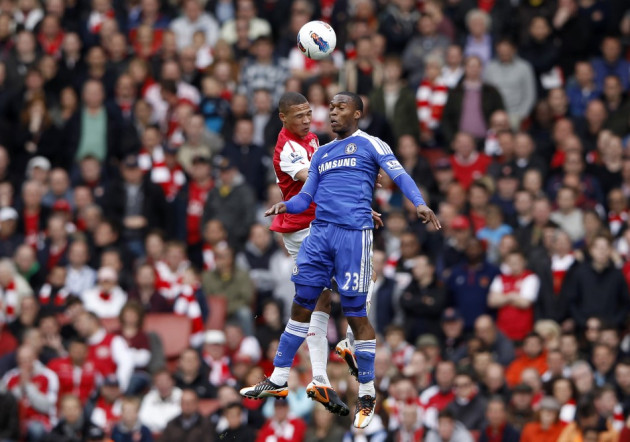 "I'm a confident person and I'm confident in my ability. I played out of position the whole season and didn't get an opportunity as a striker. It was good to play, but I was out of position for the 43 games I played. At the end of the day I was happy to help the team last season and hopefully I'll help them again this season.
"When you play a new position it gives you a new look on how to play football. Sometimes when strikers play on the wing they take shots on when they shouldn't and they play in a certain way because they have a mentality of scoring goals.
"If you put any striker on the wing they'd have the same mentality as I did, which was to try and create chances but also score goals. That's the main thing a striker feeds off and gets his confidence from."
Sturridge said that he hopes this season he will be given a lot more opportunity to show his worth for Chelsea, saying: "I've grown up a lot since I first joined the club.
"It's my fourth season with the club so it's going to be a big year, and a big year for everybody, but definitely a huge year for myself to prove to some people what I can do."