Last night, events left Chelsea fans in a euphoric state, as the west London side fought back from 2-0 down to draw with Barcelona at Camp Nou and move through to the Champions League final as a result.
But one player wasn't on the pitch as the Blues squad fell into ecstatic hugs and celebration when the final whistle sounded, after Fernando Torres evened the scores and broke his scoring drought.
John Terry had received a straight red card before the end of the first half, after the Chelsea captain casually walked past and kneed Alexis Sanchez in the back behind play.
While red cards have been a matter of great controversy at Nou Camp over the past few years - Van Persie's red in the Champions League quarter finals last year is still a talking point now - this was clearly an infringement that required a sending off at best, and a lengthy ban thereafter.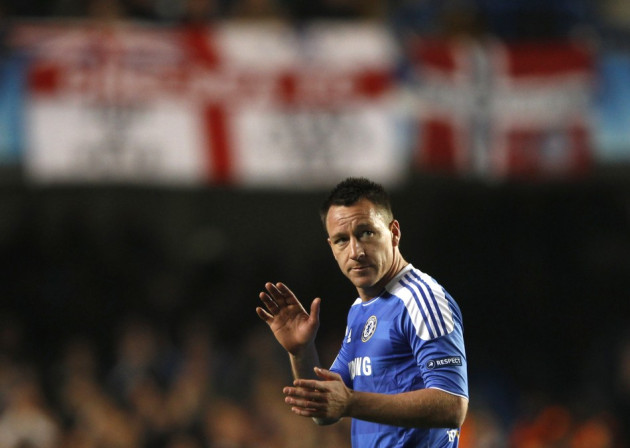 Terry still sought to argue with the referee over his sending off, despite having been in clear view of the assistant when he committed the act against Sanchez.
Di Matteo commented after the game that he wasn't even angry at the Chelsea stalwart, telling reporters: "He is a fantastic leader of this group and he is the captain of our club.
"Anyone can make a mistake in life and we are just so happy that this group has managed to go to the final.
"We are all human beings and these players are under a lot of pressure and we all make mistakes."
Diving is an action that could, in some circumstances, be considered a mistake, on the basis that it was spur of the moment and in the middle of play. A rough mistimed tackle the likes of Mario Balotelli can even be considered a mistake. But what Terry did was a completely calculated and malicious action, and is far worse than just any mistake.
The Chelsea squad deserve to be angry at their captain, who nearly cost them the Champions League semi-final with his actions.
If Barcelona hadn't missed their penalty, which only happens a very small percentage of the time and afforded Chelsea a great deal of luck in the match, Terry could well have been the deciding factor in the club's loss as they faced the possibility of going into overtime aman down.
Di Matteo pushing aside what happened is a terrible error of judgement by the caretaking manager, and shows that while players may perform on the pitch and create and score goals or defend correctly, factors like respect for the game and sportsmanship may not be so high on the Swiss tactician's agenda.
Terry's history only proves more so that he isn't deserving of the captain's armband at Stamford Bridge. It goes without saying that he is currently charged with racially vilifying a fellow Premier League player, and was the root of a disagreement between Fabio Capello and the FA to the point that Capello resigned.
One would wonder if the Italian watched Terry's actions last night and reconsidered whether he was really worth defending to the point where he had to leave his job.
Terry defended his actions last night in much the same way as he defended himself when caught on TV cameras saying what he said to Anton Ferdinand.
"I've raised my knee which I shouldn't have done with hindsight, but hopefully the people out there who know me know that I'm not that type of player," he told Sky Sports.
But it's not just those who know Terry personally who have to like him, it's Chelsea fans who need to like him too. And with actions like that, it must be getting more and more difficult to stick up for the man who has been stripped of the England armband twice now. Particularly, when the Blues won last night without their 'fantastic leader'.