Pat Nevin believes that many are turning on Chelsea because they're such a successful club, rather than because of the actions of John Terry and Ashley Cole, with the former Blue claiming he'd rather be hated for being good than loved for losing.
Chelsea's rise to the top of the table was rapid after Roman Abramovich took over the side in 2003, and as a result of a massive injection of cash into the club they have been a regular feature in Champions League football, winning the trophy last May, and posing a constant challenge for the likes of the Manchester clubs and Arsenal for the title.
Recently the side have courted more controversy than usual, with Terry being found guilty of racially abusing Anton Ferdinand, while Cole was implicated in the written findings from the FA.
But Nevin believes that the critics are simply being harsher on Chelsea than any other club because of their success on the pitch, and the club should be happy to take that as a compliment.
"Whatever your position, one thing is crystal clear from the midst of the disagreement and confusion, and that is that Chelsea are not particularly liked by many fans of other Premier League clubs right now, so nothing new there then I guess," he wrote in his column for the Chelsea website.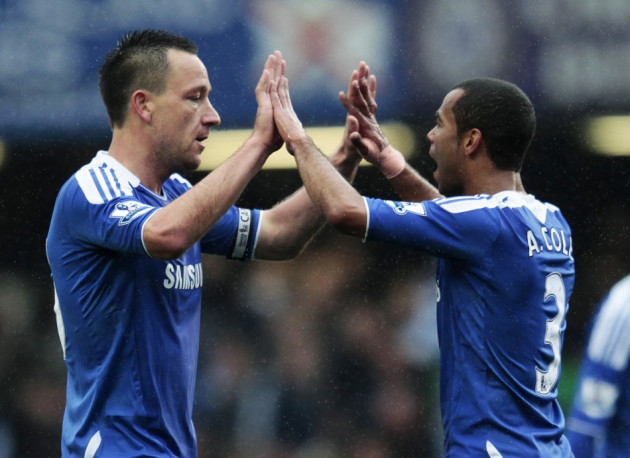 "Being successful and being disliked go hand in hand in English football.
"Leeds United were abhorred in their heyday and Liverpool were not greatly loved during the 70s and 80s outside their own following while Manchester United similarly went through a phase of being only grudgingly accepted as a great side during their most successful time.
"Man City will also have to start getting used to it as well, particularly as they will always be hit by the comment: 'You only bought your success.' Have a look at the others who have been hugely successful however and you will find that they too spent more than the vast majority of the rest, even if the sums are much higher now."
But Nevin feels that while it is a curious nature that people have in hating successful teams, he is very happy to take the feelings as a compliment.
He asked: "For all the failings of these individual clubs while being successful, in short would you rather your team was patronisingly loved while losing or passionately disliked while collecting a barrel load of trophies?"
Chelsea are currently top of the table, and are in good esteem in the Champions League group stages as well.